What are some of the best blogs for women?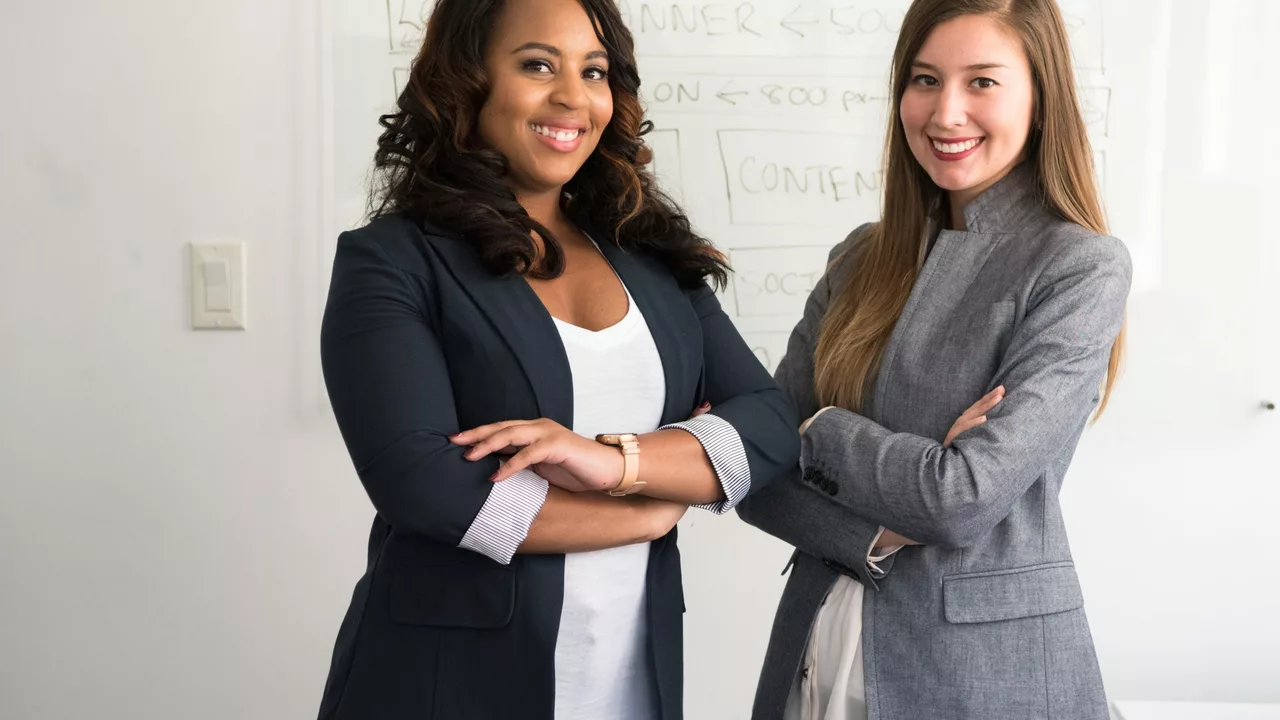 Jul, 21 2023
Empowering Femininity: The Everygirl
The Everygirl is an excellent blog that offers a wide variety of topics for women of all ages and backgrounds. It's a one-stop-shop for those seeking advice on career development, fashion, health and wellness, travel tips, and much more. The Everygirl aims to inspire women to achieve their dreams and lead fulfilling, productive lives. They offer real-life experiences, practical tips, and inspirational stories to motivate their readers. The tone is friendly, relatable, and empowering, making it easy for readers to feel at home.
For the Fashion Conscious: Man Repeller
Man Repeller is a unique blog that combines humor with serious fashion talk. Created by Leandra Medine, the blog caters to women who are not afraid to express their individuality through their style. The blog's name stems from the idea that women should dress for themselves rather than to attract others. Man Repeller offers a fresh perspective on fashion, encouraging readers to embrace their quirks and personal style. It's one of the best blogs for women who are not afraid to break fashion norms and express their personality through their wardrobe.
For the Entrepreneurial Spirit: She Owns It
She Owns It is a blog that celebrates, supports, and empowers women entrepreneurs. It offers resources and advice to women who are starting their own businesses or who are already business owners. The blog features interviews with successful women entrepreneurs, tips on managing finances, marketing strategies, and work-life balance advice. She Owns It encourages women to take control of their lives and careers, fostering a community of strong, independent women.
The Health Guru: Well + Good
Well + Good is a wellness blog that focuses on health, fitness, and mental well-being. Its team of expert contributors provides readers with the latest fitness trends, healthy recipes, skincare advice, and meditation techniques. The blog also includes personal essays and interviews that explore women's experiences with health and wellness. Well + Good is the perfect blog for women who are passionate about maintaining a healthy, balanced lifestyle.
Celebrating Motherhood: Scary Mommy
Scary Mommy is a parenting blog that offers a humorous, honest, and sometimes raw look at motherhood. From pregnancy to raising teenagers, the blog covers every stage of parenting. Scary Mommy provides a platform for mothers to share their stories and experiences, building a supportive and understanding community. It's the perfect blog for moms who need a good laugh, some reassurance, or just a place to feel understood.
The Lifestyle Maven: A Cup of Jo
A Cup of Jo is a lifestyle blog that covers a wide range of topics, including motherhood, travel, food, fashion, and design. The blog is well-known for its thoughtful, engaging content and its warm, welcoming community. A Cup of Jo provides a glimpse into the life of its creator, Joanna Goddard, while also offering useful tips and advice for its readers. It's the perfect blog for women who enjoy a mix of personal stories and practical tips.
Embracing Aging: Midlife Chic
Midlife Chic is a fashion blog for women over 40. The blog provides style inspiration and advice for women who want to look chic and feel confident at any age. Midlife Chic believes that age should not limit a woman's style choices. The blog features outfit ideas, fashion trends, and shopping tips that cater to the needs and preferences of mature women. It's a fantastic resource for women who want to celebrate their age and express their style with confidence.
For the Creative Souls: Design*Sponge
Design*Sponge is a design blog that features home tours, DIY projects, and advice on decorating and organizing. The blog is dedicated to nurturing creativity and inspiring its readers to create a home that reflects their personal style. Design*Sponge offers a wealth of information and inspiration for women who love design and enjoy creative projects. It's a wonderful blog for women who want to make their homes beautiful and personal.
For the Book Lovers: Modern Mrs. Darcy
Modern Mrs. Darcy is a blog for book lovers. The blog offers book recommendations, reading lists, book club resources, and discussions about books and reading. Modern Mrs. Darcy encourages readers to explore different genres and discover new authors. The blog's community is engaged and passionate about books, making it a delightful place for book lovers to connect and share their love for reading.
A Taste of the Good Life: Smitten Kitchen
Smitten Kitchen is a food blog that offers delicious, home-cooked recipes. The blog's creator, Deb Perelman, believes that everyone can cook delicious meals, regardless of the size of their kitchen or their cooking skills. Smitten Kitchen features a wide variety of recipes, from comfort food to healthy meals, all of which are easy to follow and delicious. It's the perfect blog for women who enjoy cooking and want to expand their culinary skills.