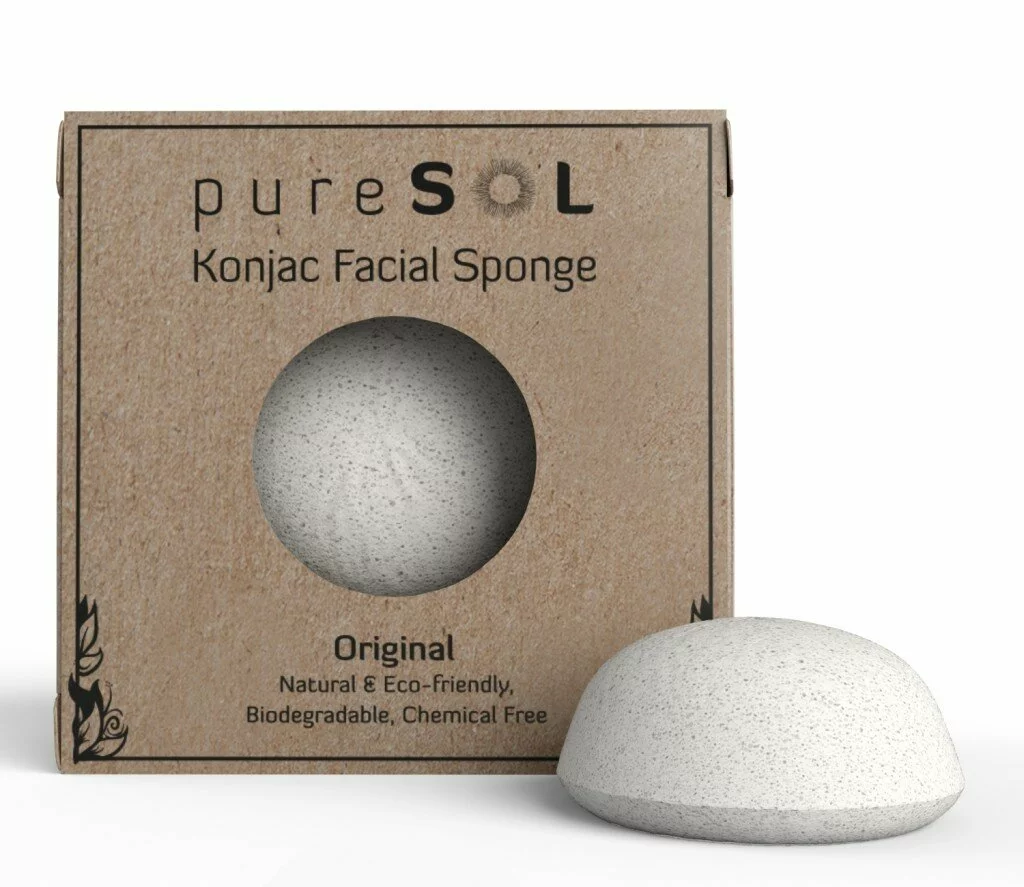 Konjac is a moisture rich plant fibre which is by nature alkaline, and thus balances the acidity of the skin's impurities and oils. The unique net like structure of the sponge gently massages the skin, breaks down dirt, stimulates blood flow and new growth of skin cells. Leaving the skin extremely clean and refreshed!
pureSOL Konjac Sponge is unbelievably soft and excellent for all skin types! It is made of 100% pure vegetable fiber and processed without any coloring or additives, great for hypersensitive skin! Even gentle enough for babies!
IMPROVES SKIN TEXTURE: pureSOL Konjac Facial Sponge gently exfoliates while deep cleansing and removing any toxins and impurities, leaving you with a radiant complexion. It is extremely soft and gentle for everyday skin care. Great for all skin types.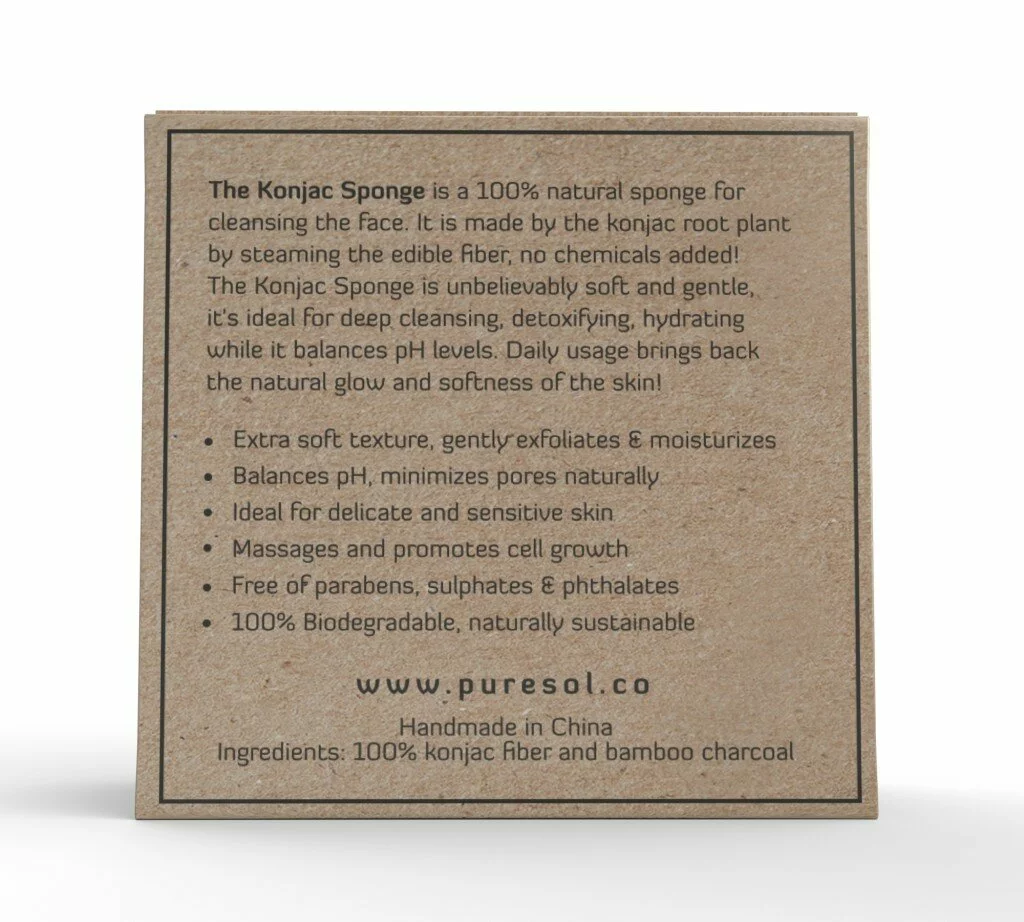 BRIGHTER LOOKING SKIN: The natural woven fibers of the sponge gently massage the skin and stimulate blood flow. It detoxifies and encourages skin renewal while balancing the skins pH, leaving your skin extremely clean and refreshed!
100% NATURAL AND ECO-FRIENDLY: Why compromise your health with products that contain harsh chemicals and additives on your skin? pureSOL Konjac Sponge is completely natural, eco-friendly and free of parabens, sulphates & chemicals. It is biodegrade, cruelty free and vegan. After use, you can compost the sponge and feel good about the environment! You can even add it to your flower pot! At pureSOL our packaging is 90% compostable.
EASY-TO- HANG SUCTION HOOK: A must have for you konjac sponge! Perfect for hanging in a well-ventilated space so it's dry and ready for you to use the following day. No more searching for something to hang your pureSOL Konjac Sponge on!
2 Konjac Facial Sponge Review
2 Konjac Facial Sponge Review
Summary
I love anything that can make my face feel awesome and this sure did the trick! After washing my face with the pureSOL facial sponge, my skin felt cleaner and rejuvenated! Awesome product! What I liked best about it was that it is all-natural and biodegradable. Anything that I feel helps the environment is a big plus. I also like that it includes a suction cup with a hook for easy access in the shower, or to hang on your mirror. Overall I think this is a great product and I'll be getting more of these very soon!
*This product was received in exchange for an unbiased review. All opinions are 100% my own.