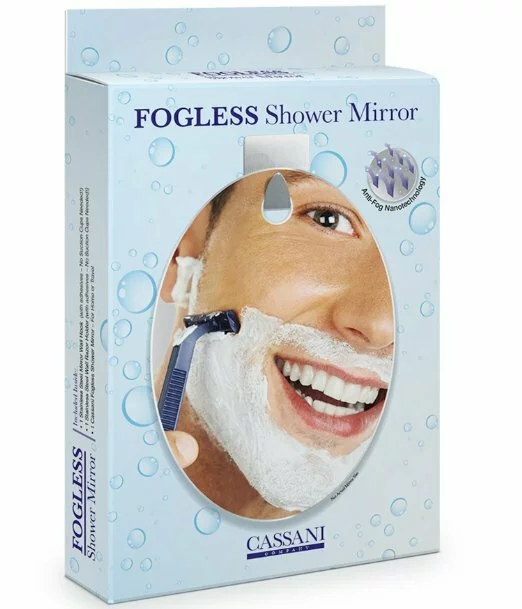 HIGHEST RATED SHOWER MIRROR FOR SHAVING: Our design, stainless steel hooks, and advanced technology leads the way in customer satisfaction.
INCLUDES STAINLESS STEEL RAZOR HOOK – The perfect addition to your new shower mirror, keeping your razor wherever you want it and always ready for action.
ANTI-FOG NANOTECHNOLOGY – Our patented technology is infused directly into the reflective surface of the mirror to repel fog, leaving you free to focus on getting the perfect shave… everytime.
NEW MODERN DESIGN! – OPTIMAL VIEWING – Our improved modern design was voted on by thousands of customers. The new Cassani Fogless Mirror has added width and height to match the shape of your face and neckline, making the best use of space in any shower
NO MORE MESSY SINKS – Plus! Detachable Fogless Mirror is ideal for home or travel use – Hassle-Free 100% MoneyBack Guarantee if you are not fully satisfied.
You can purchase one now by clicking HERE
Fogless Shower Mirror Review
Fogless Shower Mirror Review
Summary
All I can say is WOW! I did NOT think this thing would do what it says but after watching the hubby shave this morning, I am sold on this product. This fogless shower mirror is amazing.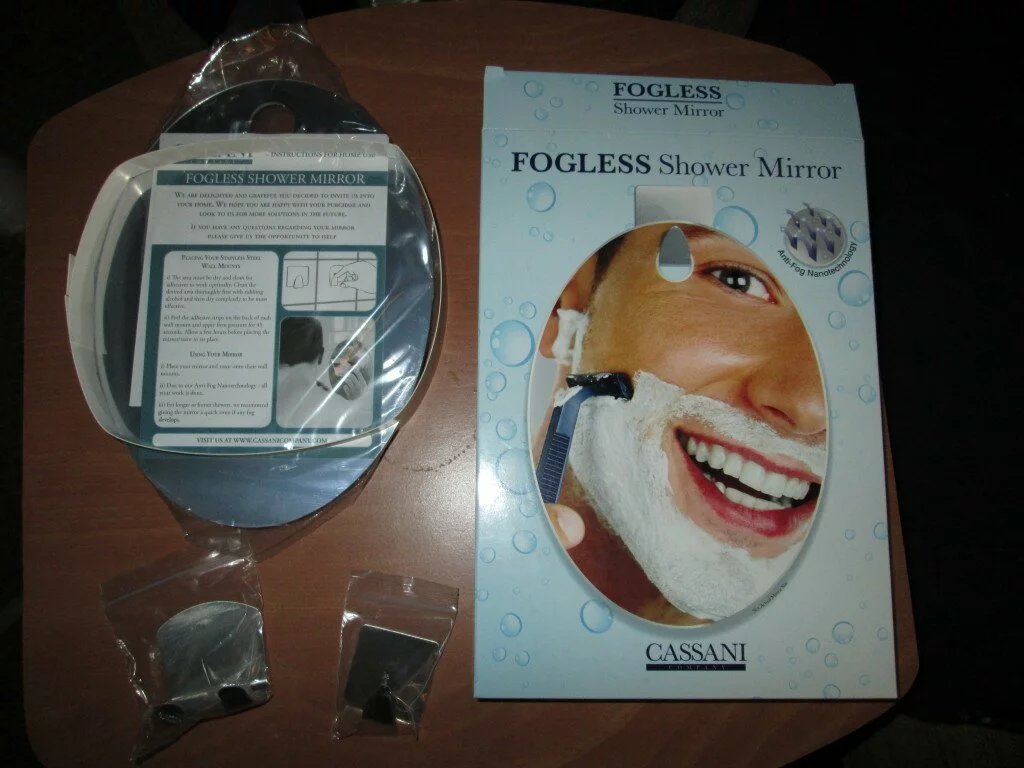 This is what came in the package before I actually put it up in the bathroom.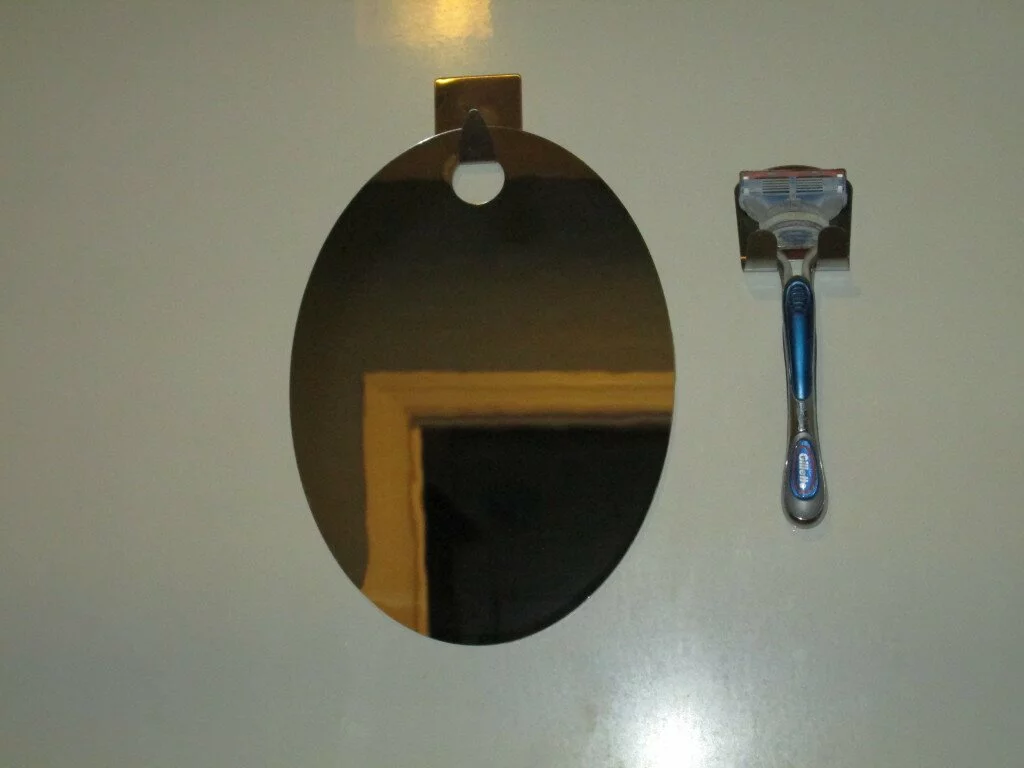 This was after the installation which only consisted of peeling off the sticky-tape covering and pressing it firmly to the wayy I wanted it to be on.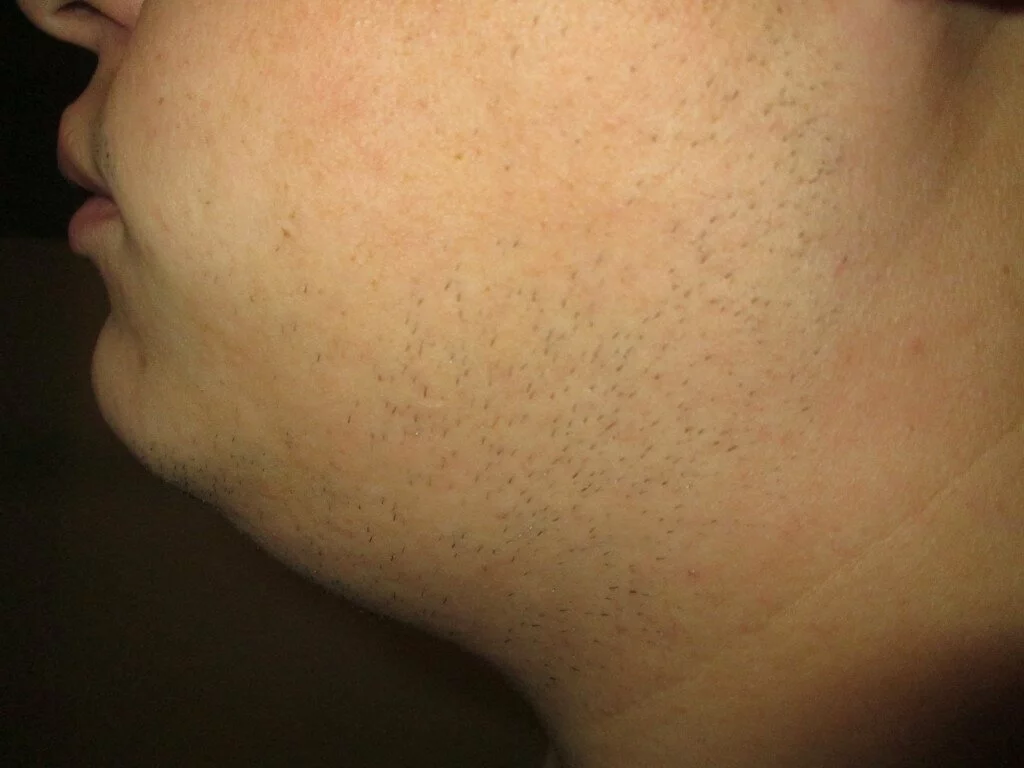 This is my husband before getting in the shower to shave...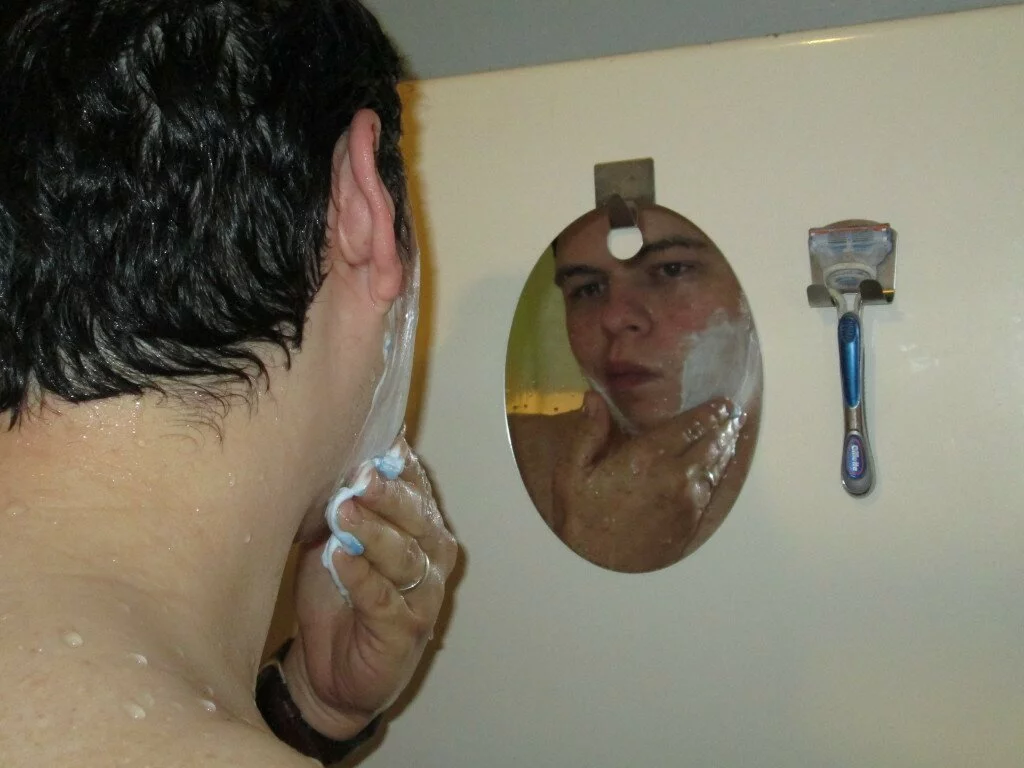 This is hubby using the mirror with the hot water running,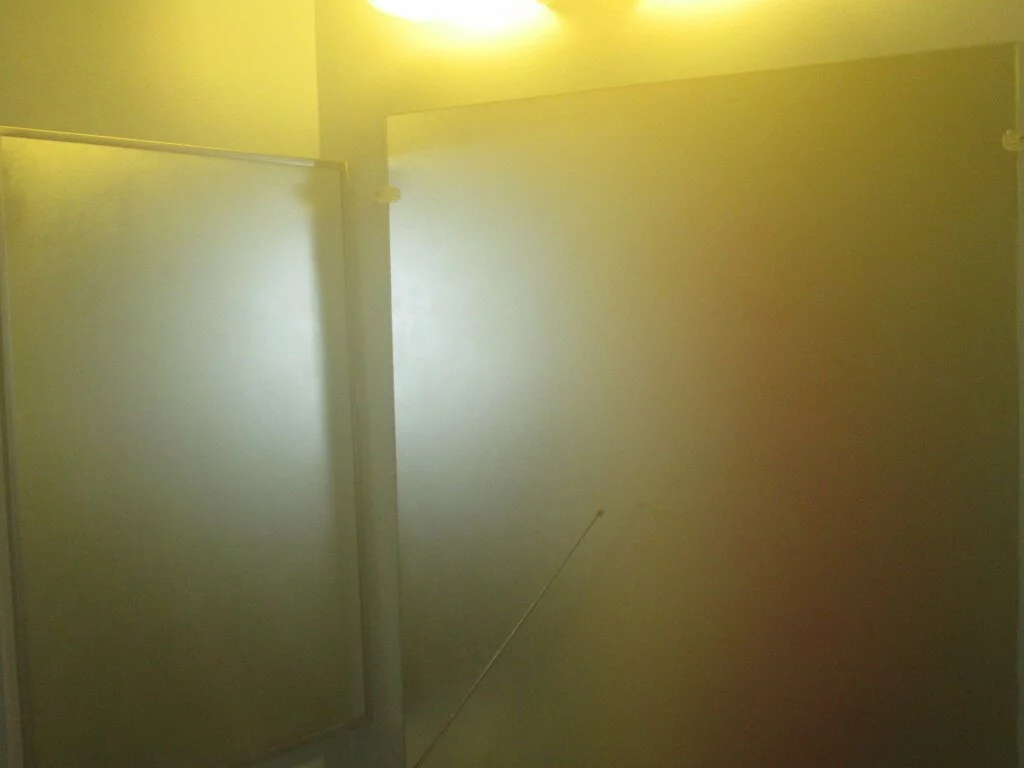 And this is our bathroom mirror!!! Can you believe the difference!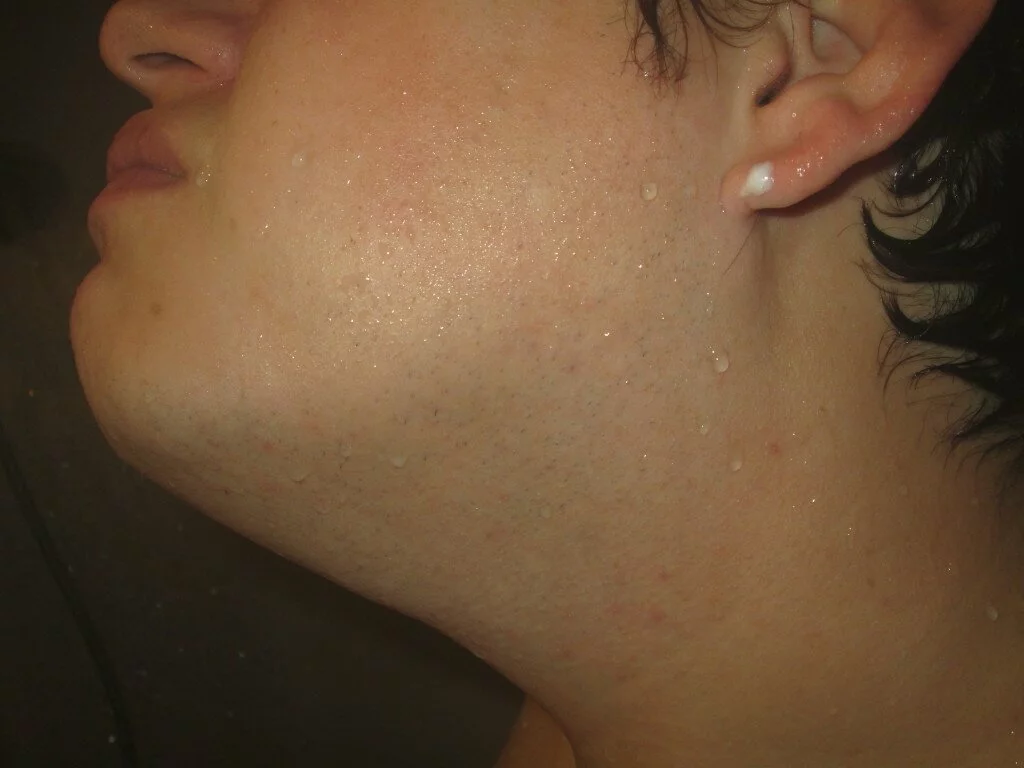 And finally the end result of using this mirror while shaving.
Overall I have to give this product a 5 out of 5 because I was honestly blown away! There is just no other way to put it. If you are looking for a mirror that wont fog be it for the hubby or for yourself, I highly recommend this product!
*Disclosure: The author of this blog received compensation in the form of free product in exchange for a fair and unbiased review. All opinions are 100% that of the author's