Salmon Patties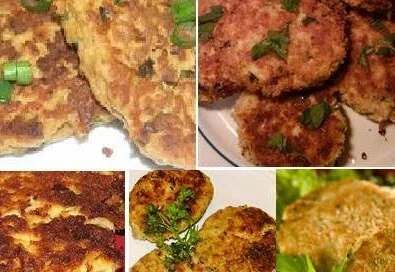 Ingredients
1/2 cup flaked salmon
1/2 cup bread crumbs
2 Tbsp. butter
1/4 Tsp. lemon juice
1 Tbsp. flour
1/8 Tsp. salt
1/4 cup milk
dash black pepper and red pepper
Directions:
Drain salmon well.
In small saucepan, melt butter and stir in flour.
Gradually beat in milk, stirring constantly until thickened.
Add salmon, bread crumbs, lemon juice, salt and both peppers.
Let cook just enough to form into patties with hands.
Sauté patties in melted butter or olive oil until lightly browned and heated through.
Try this recipe with other types of fish as well and let us know what you think!
Be sure to subscribe in the sidebar or down at the bottom of this page so that you don't miss out on our reviews and recipes as well as our other great content! You can also Like Us on Facebook and Follow Us on Twitter!