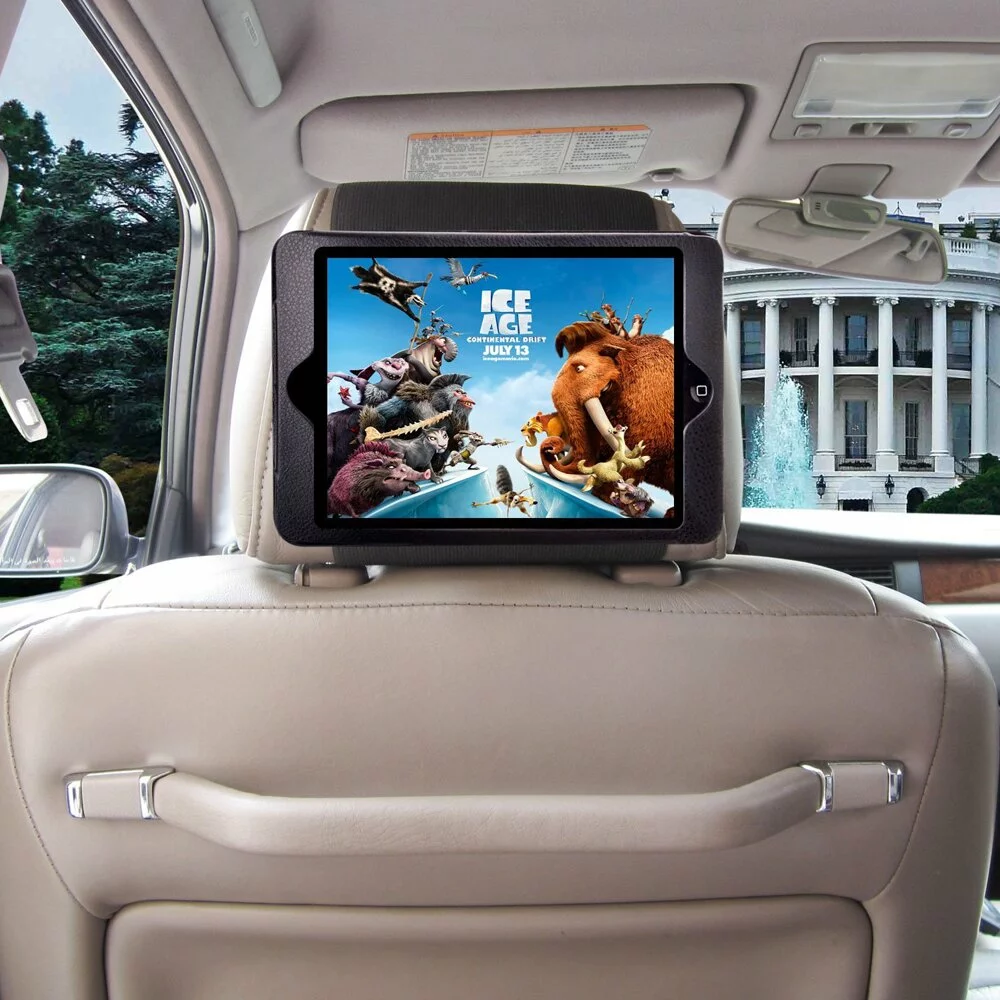 The best Apple iPad car mount for your Apple Ipad 2, 3 and 4. Sleek design, allows for quick and easy installation and removal. Simple to use with no instructions or tools required.
Made from high grade materials for superior protection. Quality finish which looks stylish in the car and multipurpose as doubles up as a carry case with stand.
Adjustable strap helps to aid quick and secure mounting on virtually any car either around the headrest or the headrest posts via the extra-long strap.
Allows full access to all ports and controls including access to volume controls, cable connector and speakers and front and back cameras (where applicable).
Durable stain resistant PU Leather means that it will age well. Comes with a 100% satisfaction guarantee. If you are not 100% satisfied with your purchase we will give you your money back no questions asked.
iPad Car Headrest Mount Review
iPad Car Headrest Mount Review
Summary
I have always been one to look for ways to entertain children when riding and watching tv shows or a movie is a great option especially if you are going to be in the car for a while. With this case, it makes it easy to take an iPad (or a thin 10" tablet) with you and just strap it to the head rest. I do not own an iPad, but I do own a tablet and figured I would try it out. It fit! The buttons are still visible and it was functional. I received this product in exchange for an unbiased review, not realizing it was for an iPad, and not just a tablet. Either way, it all worked out. I love it because it does not just work on the head rest. It has a flap on the back that allows you to place it into standing positions as well. The only thing I did not like was that it was a little weird at first to figure out the stand portion. I think that overall this is a good product, it is quality made and I would recommend trying it out if you are looking for something like this to use in the car.