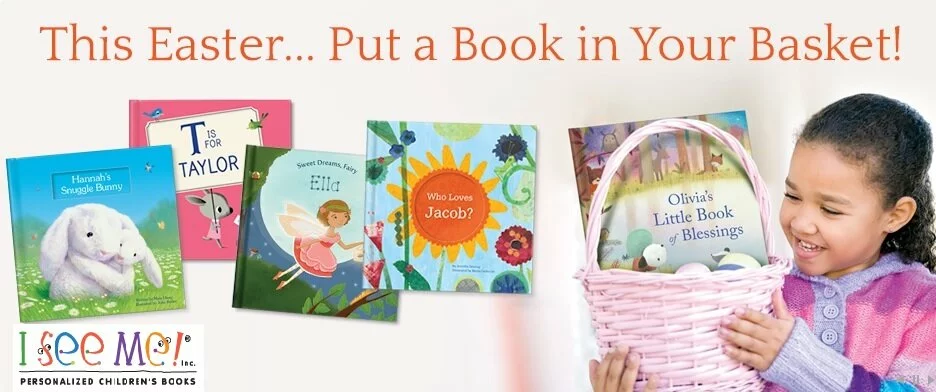 What child wouldn't love to wake up on Easter morning and find a very special book that was created just for them waiting inside of their basket of goodies?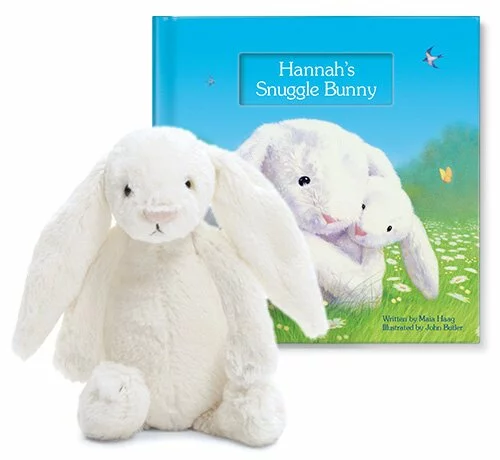 When I first came across these books, I was a little interested in finding out more, but after visiting their site I was beyond intrigued as I got to actually take virtual tours of each book, and read the story to see what the books were about. Many of their options are simply amazing and their organization of the site is wonderful. All of the customer service that I have received has been extraordinary!
I had the opportunity to check out one of these personalized children's books with my son courtesy of I See Me! Inc. The quality and detail in these books is beyond excellent. I try to read to my son as much as possible. Even though he is still very young, I feel it is important to emphasize the impact that reading can have on him early in the hopes of helping him to want to read more on his own as he gets older. He has tons of books from pop-ups to board books, to regular books with plain pages, but nothing even remotely close to this! He loves seeing himself in the mirror and in pictures already, but when I open a book and there he is looking at himself he tends to get just as happy as he does when admiring his reflection elsewhere. I think reading is very important for our youth, and by creating something that can be completely customized to the child, I believe it will help to encourage them to be better thinkers, analyzers, and doers!
There is a cut off to order for Easter is 3/27 for US delivery, so be sure to get your orders in so that when your little ones wake up Easter morning they have one of these unique gifts made JUST for them.
Here are a few of the stunning books they have available. There are many, many more to choose from but these were a couple of my favorites.
| | | |
| --- | --- | --- |
| Good Night Little Me- Giftset | My Little Book of Blessings Personalized Books | God Loves You! Personalized Book |
I am absolutely in love with the effort, time and thought put into these amazing books. There are tons of books to choose from, as well as many other items outside of your library such as Lunchboxes, Puzzles, Coloring Books, Placemats, Stickers  and Growth Charts! Something for everyone and every occasion!
Personalized Stickers



Personalized Growth-charts 

 
Personalized Placemats
These are just a few of the fabulous products offered by I See Me! Inc. You can check out any of them by clicking the image or titles underneath!
I would definitely recommend these books as they are made very well, the imaging is superb, the stories are very cute and personalized for each child, and they are a gift that can last many years as a reminder of your love for them. I will most likely be getting more of these in the future and I'll be sure to share my next experiences with you as well!

Want to win a copy? I See Me! is giving away $250 in Personalized Books in its READ ACROSS AMERICA Sweepstakes.
Enter to win starting on 2/15/15 by 3/31/15.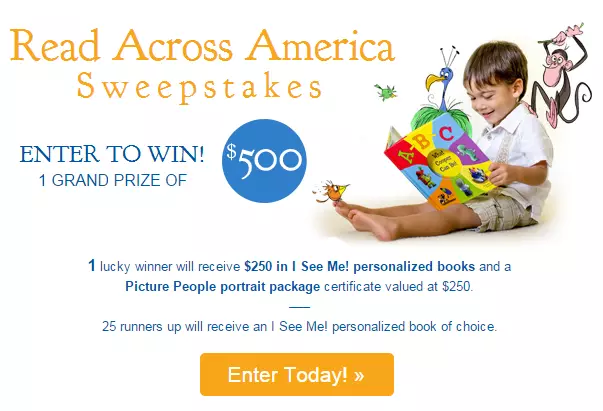 Be sure to connect with
I See Me! Inc–
Facebook:  https://www.facebook.com/ISeeMeBooks
Twitter:  http://twitter.com/#!/ISeeMe_Maia       @ISeeMe_Maia
Pinterest:  http://pinterest.com/iseemebooks/     #iseemebooks
Instagram:   http://instagram.com/iseeme_maia
Google+ :   https://plus.google.com/+ISMBooks/about
Email promos, discounts and updates:  http://www.iseeme.com/preference-center.html

Any orders over $75 ship free (Continental US, Standard Delivery).
I See Me- Snuggle Bunny Book Review
I See Me- Snuggle Bunny Book Review
Summary
These books are fabulous! I love that my son is the star of the story, and that he will have this as a keepsake, a reminder of how much we love him and to hopefully hand down to his children one day. This book was very well made, the effort put into the creation is amazing in itself, but the idea to give each child their own personal story is something all kids dream of. I know I did when I was a little girl. Overall, I think that this will be a great gift for our son for his very 1st Easter, and that we will be buying some of these books for not only our son, but also our niece and nephews. These would definitely make great gifts for any child.
This is after unboxing the new book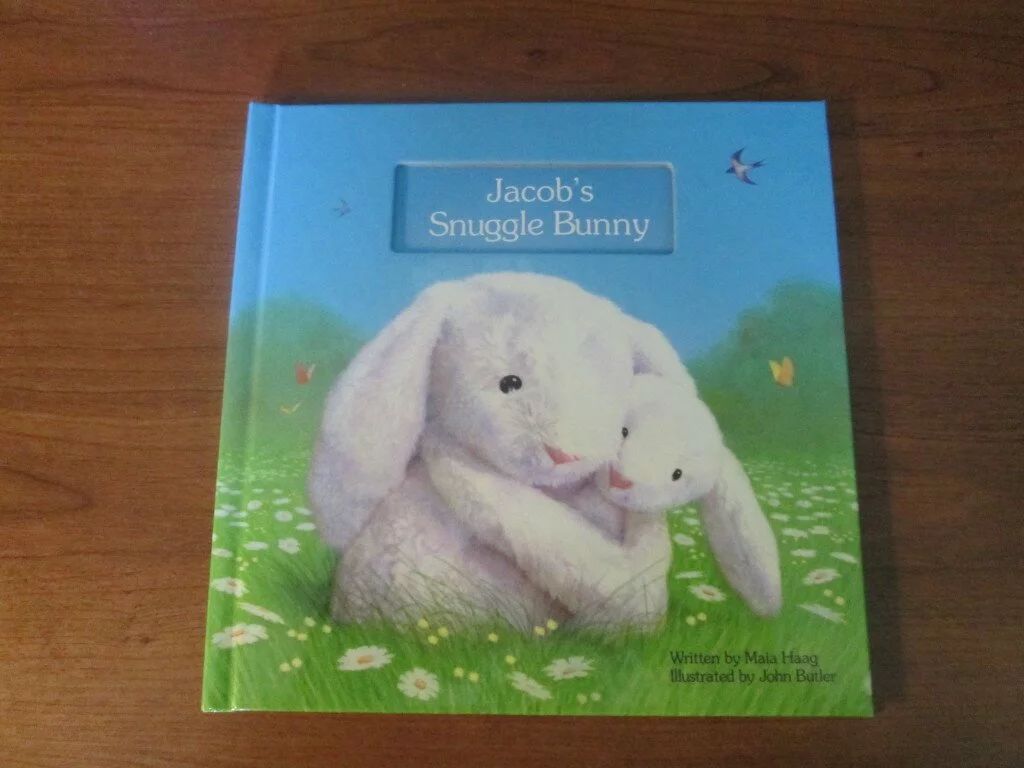 This is inside, on the first pages of the book.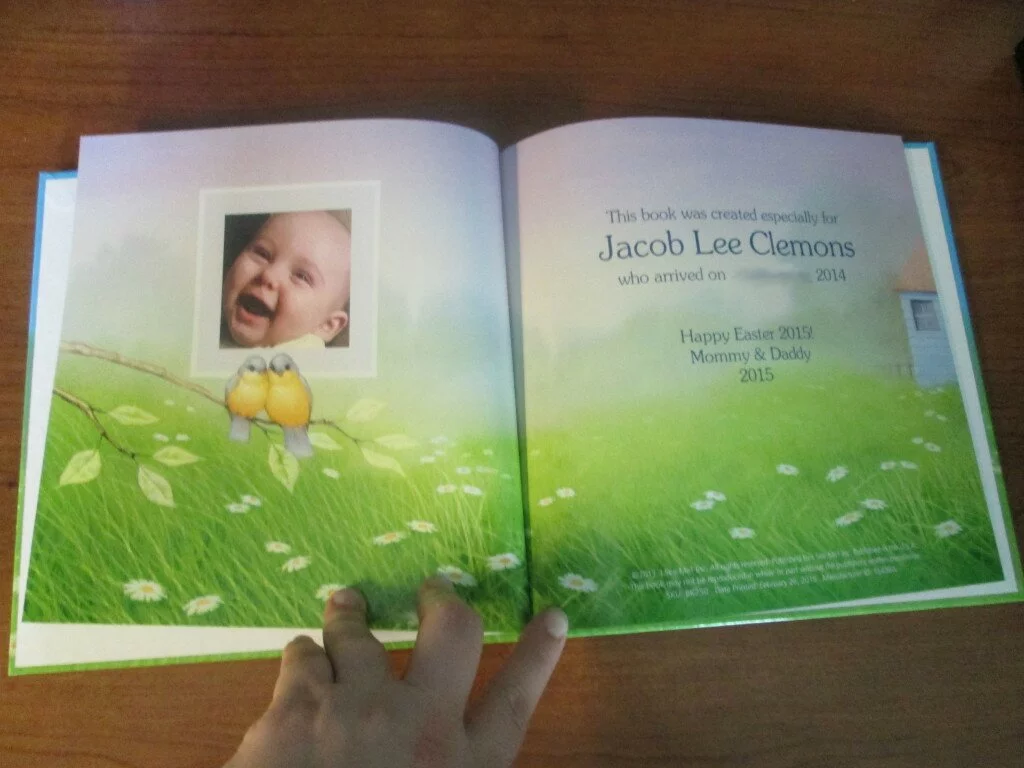 The artwork is great and it has his name in many places!!