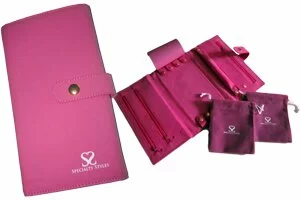 TRAVEL: Now you can carry all of your favourite jewelry in one place when travelling or on the run. Our compact design allows you to conveniently (and safely) keep a Jewelry Roll in a purse or bag instead of your suitcase. Worried about not packing enough clothes? With so much capacity to hold items, it's also perfect for that long vacation or cruise where you need to bring lots of accessories to make variations out of a skimpy wardrobe!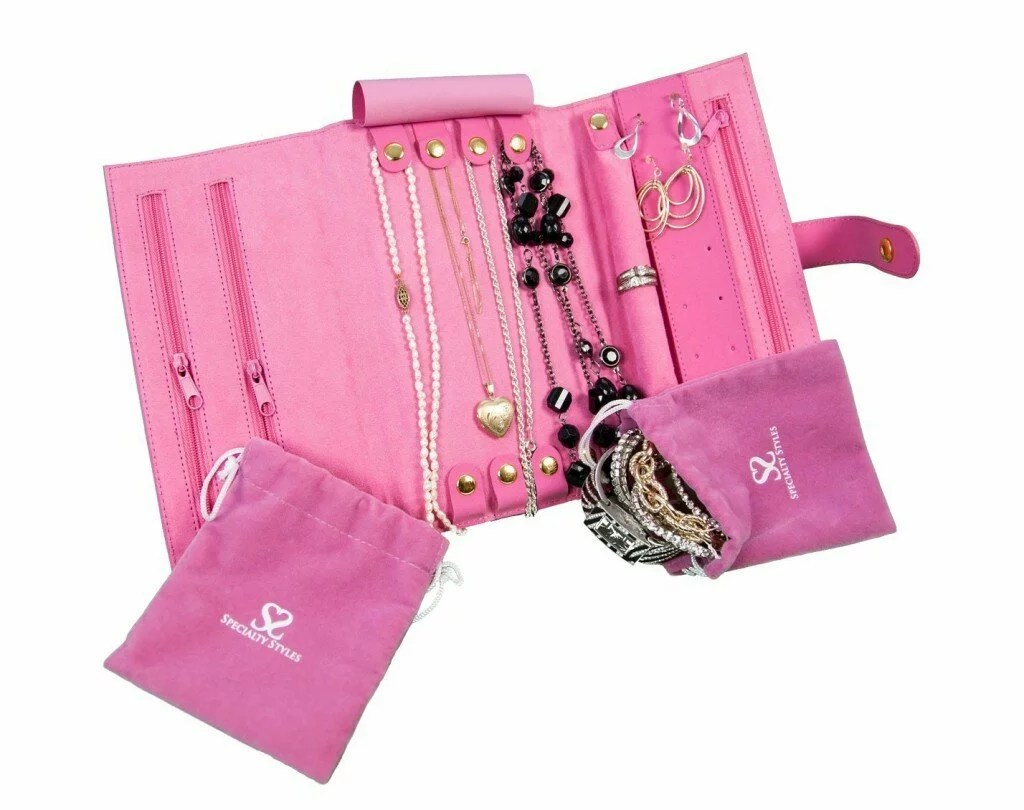 BETTER-THAN-MONEY-BACK GUARANTEE! Order now with peace of mind. If you are not 100% satisfied, tell us and we'll give you a full refund, no questions asked! 100% CUSTOMER SATISFACTION GUARANTEED! See product description below for more information.
QUALITY | PROTECTION: Don't fear; your treasures are safe! Specialty Style's premium quality materials and craftsmanship provide a product that will last for years and protect your jewelry throughout. Quality fabric will maintain its delicate feel and will not crack or harden over time as less expensive products do. We understand your jewelry is valuable and our design intentionally separates items to prevent scratching, tangles or wear. With a quality, snag free zipper there will no longer be loose items wandering your bag.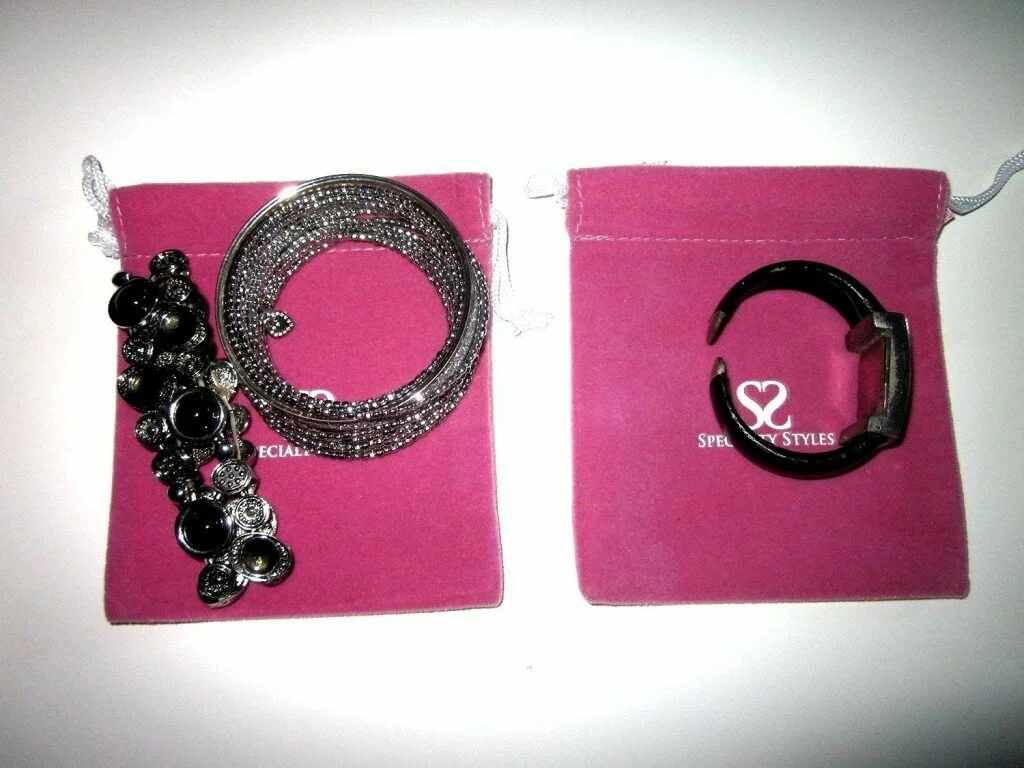 ORGANIZE | SAVE SPACE: With separate compartments for rings, necklaces, earrings and more, you now have ONE place to keep everything. Our well thought out design and 5×8 inch roll saves you space while also making items easily visible and tangle free. But what about bracelets and watches you say? As a BONUS you also receive two free pouches for storing large pieces which would otherwise prevent your Jewelry Roll from being compact. For convenience, these can also be latched to the main item (see pictures).
TANGLE FREE: No more tangled necklaces or rings and ear rings bouncing around in a box! This travel organizer protects and secures your precious jewelry. Using double clasps, your necklaces are neatly tight and straightened while rings fit snuggly over a soft fabric tube. For extra protection, a protective cover also lays across your necklaces to prevent scratching while they are held in position. With everything fitting nicely in its own place, the item rolls up without anything squashing or falling out. With your treasures safe and organized you're travel time is now worry free!
Specialty Styles Travel Jewelry Organizer Review
Specialty Styles Travel Jewelry Organizer Review
Summary

I like having my jewelry with me when I travel because I never know where I may being or what I will wear. I have always hated taking necklaces anywhere because they always get tangled. This little Jewelry wallet is amazing. It is well made and has a place for EVERYTHING!! I can take rings, necklaces, bracelets, and even hoop or peg earrings. There are also little sacks that you can put costume or accent bracelets into. I love everything about it honestly! Overall, I highly recommend this product if you are someone that travels a lot, or are someone that just likes having access to your jewelry on the go!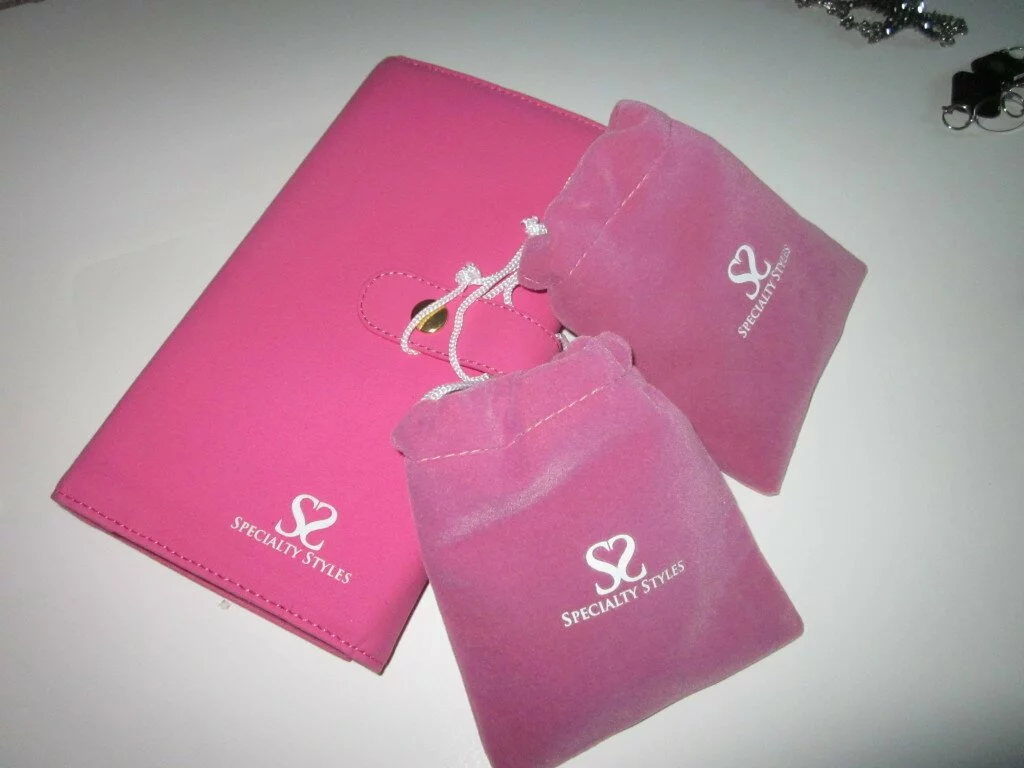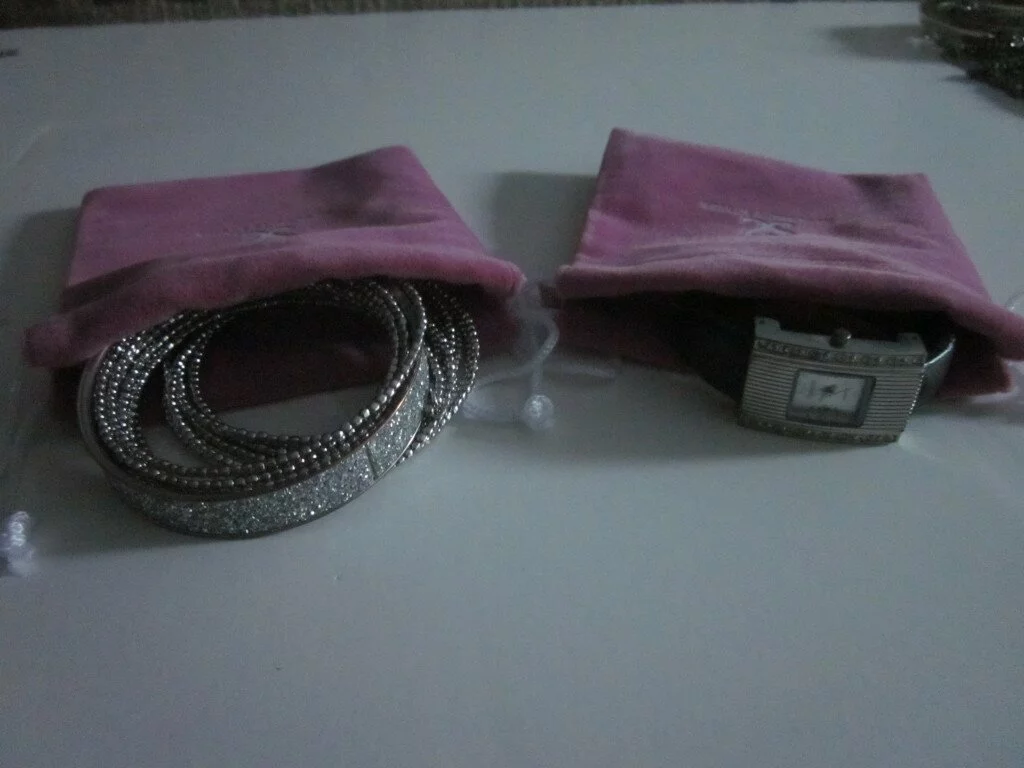 *I received ths product in exchange for an unbiased review. ALL opinions are 100% my own.