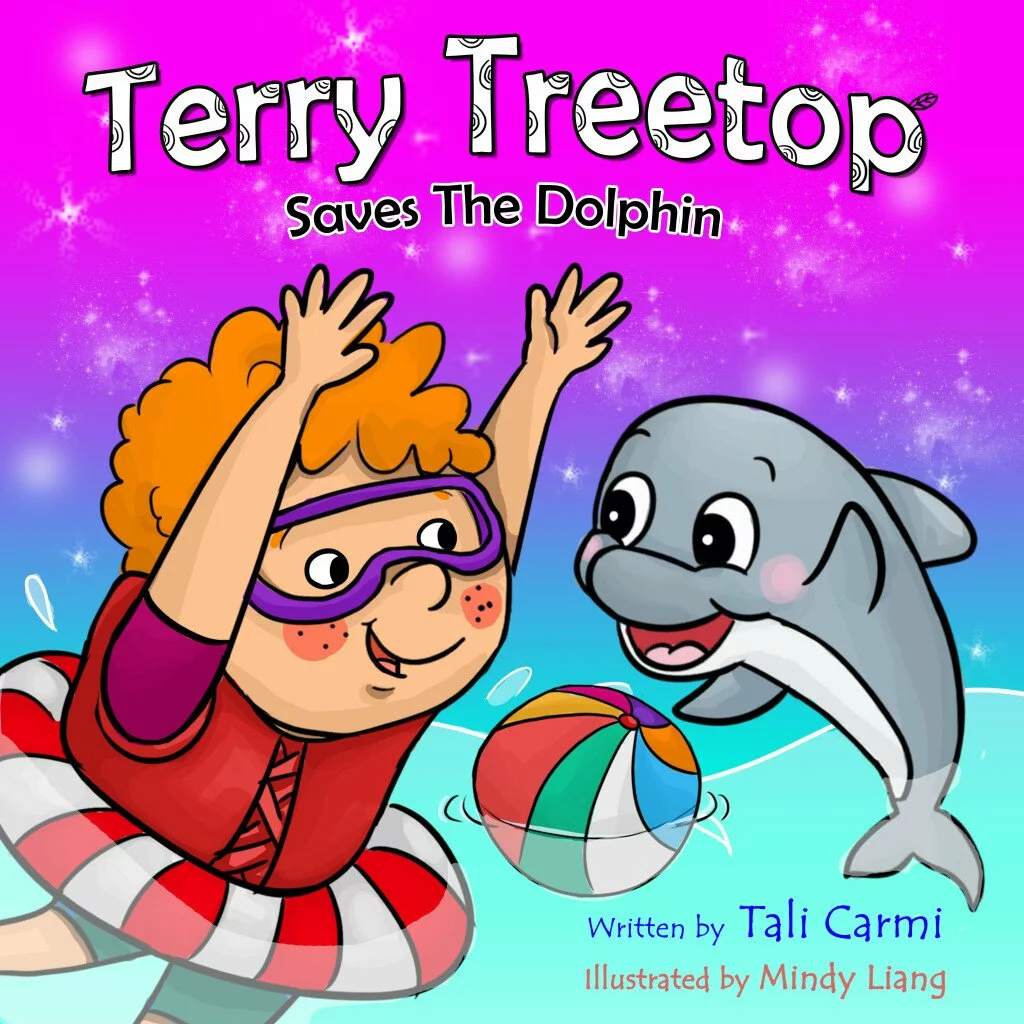 This is the fourth book in the Terry Treetop best sellers series. In this book Terry Treetop went camping with his parents to a marine nature reserve. He saw a cheerful group of dolphins and wanted to play with the little dolphin, but something went wrong and the little dolphin was in danger.
Will Terry be able to save the little dolphin?
This beginner reader's eBook will teach your child about marine mammals and their habitats, and will inspire your kids to be aware of the environment and the responsibility of humans towards animals in their care.
Your kids will enjoy full-color illustrations of Terry and the dolphins group.
Terry Treetop Saves The Dolphin is a sweet children's book written especially for you and your kids ages 2- 8.
With simple text and 16 colorful illustrations.
The story is suitable as a read aloud book for preschoolers or a self-read book for beginner readers.
Terry Treetop Saves the Dolphin Review
Terry Treetop Saves the Dolphin Review
Summary
Yet another great book from Tali Carmi! She has done it again in this new adventure with Terry Treetop. He is always getting into mischief but in the end he helps other, makes new friends or learns something he didn't know before. The pictures in this book were perfect for the story, and were very colorful and vibrant. This is a great book for younger kids around ages 2-8. Overall I would recommend this book for a children's collection!
Disclosure: The author of this blog received compensation in the form of free product in exchange for a fair and unbiased review. All opinions are 100% that of the author's