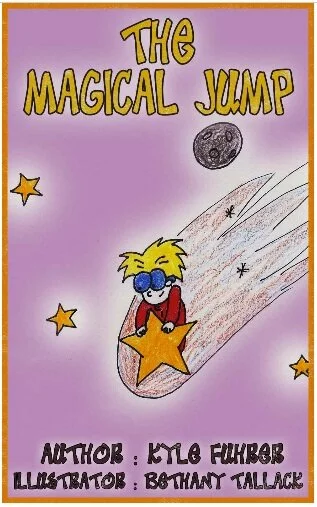 Imagination can take us anywhere …
anywhere on earth and anywhere in space.
Join Smallfridge on a flight of imagination as he discovers the wonders that await him…
in the universe and right here at home at bedtime.
Intended for children of all ages.
This kindle e-book is suitable as a read aloud book for preschoolers or a self-read book for beginner readers and Great as Christmas Book for kids.
The Magical Jump eBook Review
The Magical Jump eBook Review
Summary
While reading this book I was reminded of the imagination that I, myself, had as a child. This book reminded me that when reading to a child, imagination is the key to making any story come to life. This book was a great one, and I hope to find more of these available. I would love to have the collection. The only thing that would have made the book better would have been maybe using all of the planets. Overall this is a great book for children 0-4.
Disclosure: The author of this blog received compensation in the form of free product in exchange for a fair and unbiased review. All opinions are 100% that of the author's.