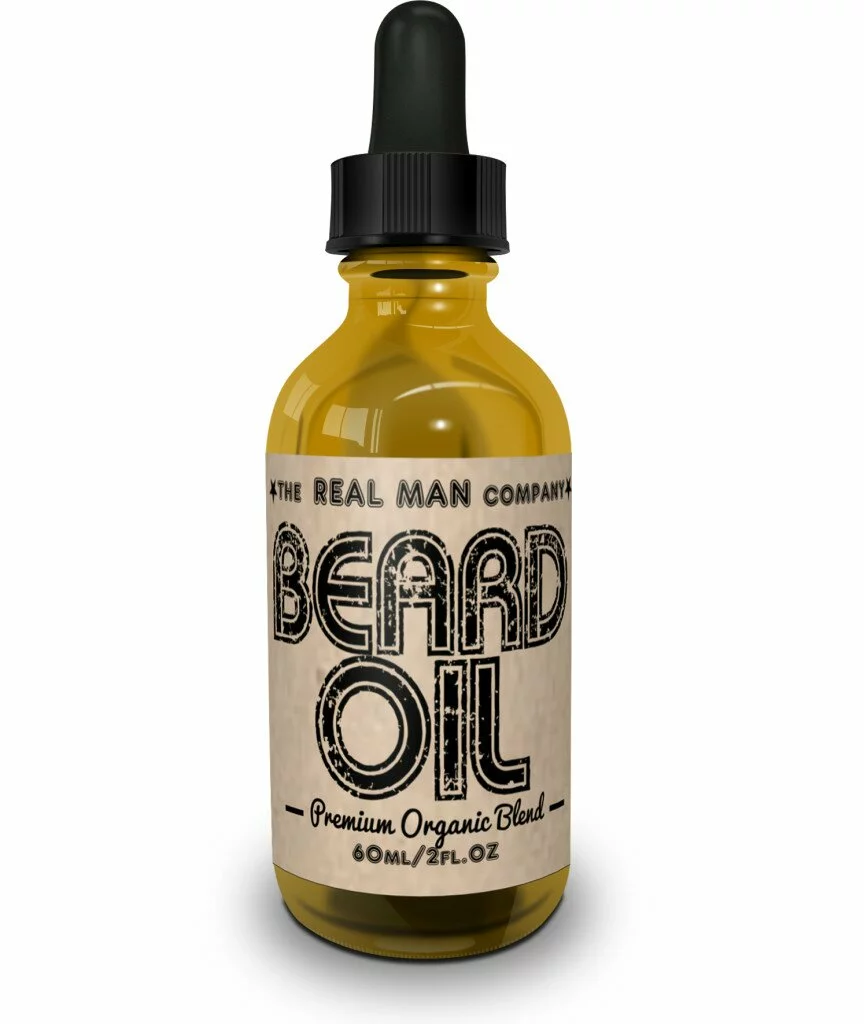 You call it facial hair, we call it AWESOMENESS growing from your face, so RESPECT it with a premium blend of Argan, Jojoba and Mornga Oils. This oil will leave your beard soft, knot free and SUPER MANLY. These oils are also dry oils which means they won't leave your face feeling greasy or looking shiny. The Real Man Company meticulously developed this custom blend of beard conditioning oils formulated to give your face a FIRST CLASS experience every time. Lots of beard oils use filler oils that are a cheap but make up the bottle. Your beard and face deserve the BEST which is why we only use 100% certified organic premium oils in the whole bottle. We strongly believe that with great beard there is great responsibility therefore we will only deliver the best! If you are growing a beard, washing it with just shampoo and conditioner is not enough for it to look and feel good, keep it soft, knot free and avoid fly away hairs. The benefits of Jojoba, Argan and Moringa are widely known-these oils don't clog pores, moisturize, revitalize, are anti-itch, anti-inflammatory, anti-acne and even anti-ageing!!! Who would have thought a beard oil could give you so much!! We also believe that it is really important to invest in your manliness to make you look and feel great without costing the earth which is why we are offering double the bottle size compared to most beard oils and remember that WHOLE bottle is filled with the premium blend of 100% organic oils. You only need to use a couple of drops a day on your beard to leave it looking and feeling fantastic so this bottle will last a long time. Real Men deserve REALLY awesome products so if you are not 100% satisfied with your beard after using us for 30 days then let us know and we will refund you… no questions asked.
The REAL MAN Company Beard Oil Review
The REAL MAN Company Beard Oil Review
Summary

Since I do not have a beard, I had my Dad review this product. He has a manly beard. :) He provided before and after pictures, and gave me his opinion of this product which I received in exchange for an unbiased review from The Real Man Company
Before using it, his beard was kind of rough and unruly, but after using it this is what he said;
"It left my beard soft, smooth, and silky feeling, And it feels much more manageable than before using this product. I love it!"
Overall, it seems to be a fantastic solution for a rough, and scratchy beard. I will most likely be buying more of this as a Father's Day present this year since he loved it so much!!
Before: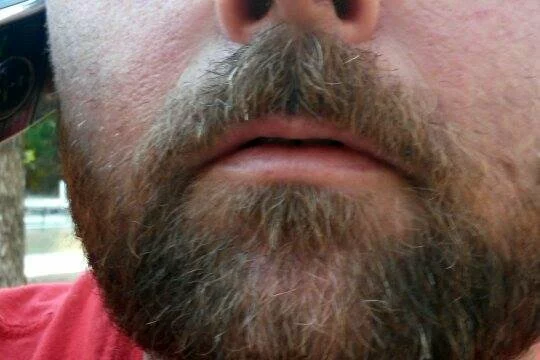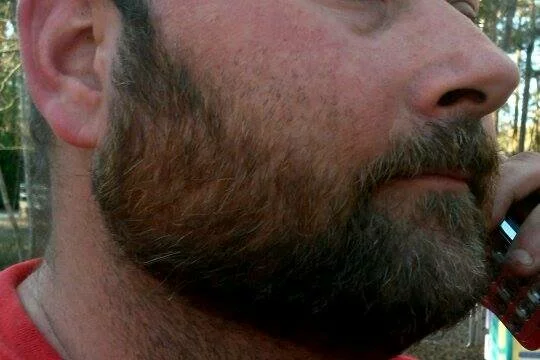 After: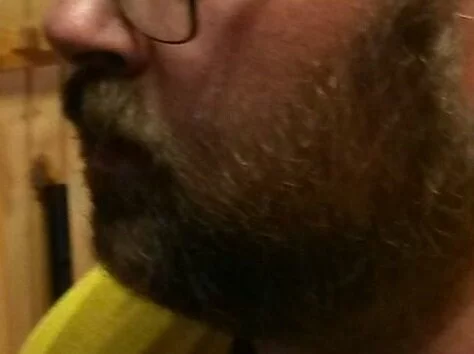 Sorry about the quality, they were taken with his phone. I could tell a difference immediately, and I hope you can see it too.