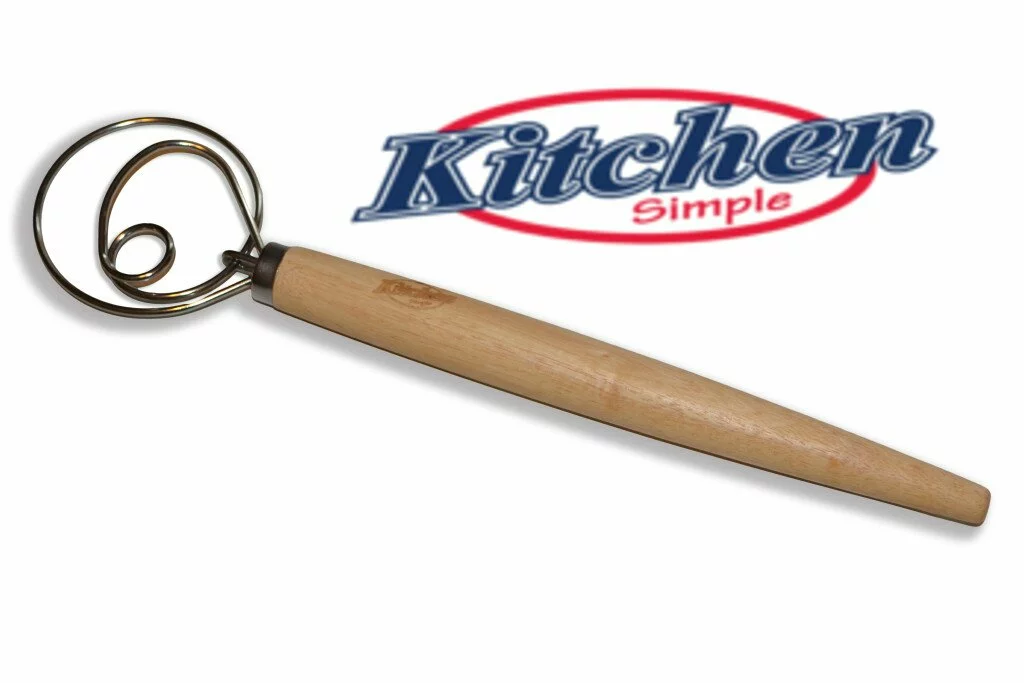 Professionals Choice – A secret weapon that expert bakers use to produce PERFECT dough each time
No Mess! – Easy to clean. Sponge, soap and water. Way easier to clean then a traditional wire dough whisk
The Danish Dough Whisk is exactly what you need for PERFECT pizza, pastry, bread, and pasta dough
Exceptional Product – Food grade stainless steel construction with an easy to grip sturdy wooden handle.
100% Satisfaction Guarantee on all of our products
Danish Dough Whisk Review
Danish Dough Whisk Review
Summary

I used this for the first time 2 nights ago and was pretty happy with the results. I used it while making those Red Lobster cheddar biscuits that you can buy and make at home. At first it was a little different than using a traditional whisk, but after a minute or two of using it, it felt natural. The whisk is lightweight and has a long enough handle that if you want to use it in a very large bowl, it is possible. I am using it again tonight to make pizza dough. I am hoping for the same result as before since pizza dough is much thicker and harder to mix. My sister is in culinary arts, and is studying to be a chef; I think that this would definitely be a tool she would like to have. Overall, I think this is a good product. I do not know that I would have bought this on my own, but I am glad that I received it in exchange for an unbiased review to try and share my opinion. I think this would be a nice gift for someone who is always in the kitchen cooking and piddling.