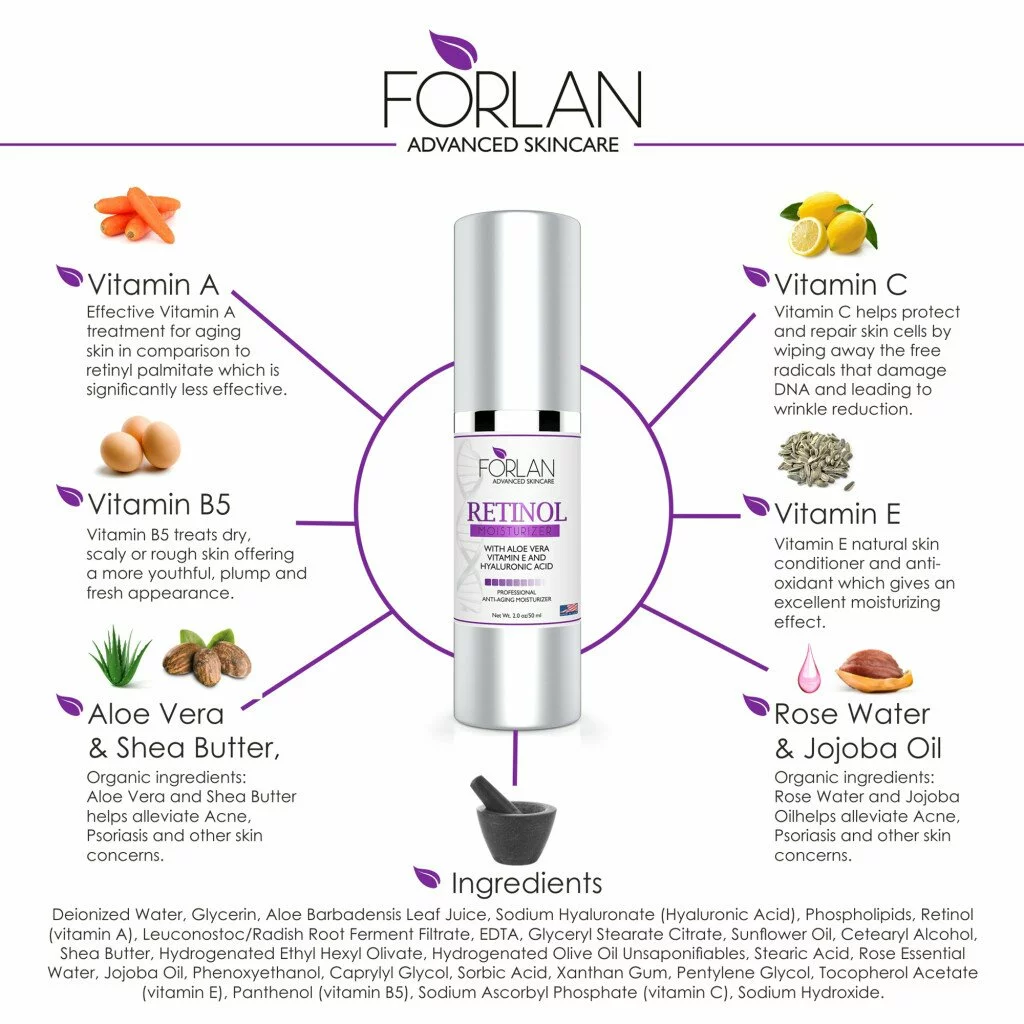 Specifically Formulated Anti Aging Moisturizer Helps Reduce The Appearance Of Fine Lines And Wrinkles Making The Skin Appear Younger, Softer And Smoother.
Powerful Combination Of Antioxidants (vitamins A, C, B5 And E) Fight Premature Aging By Blocking DNA Damaging Free Radicals And Promoting Softness And Elasticity.
Contains Natural Ingredients: Including Aloe Vera, Jojoba Oil, Rose Water And Sunflower Oil Which Are Great For Alleviating A Variety Of Skin Conditions.
Professional Grade 'Vitamin A' Retinol Cream Is Non-Greasy And Paraben Free With A Reusable Bottle And Airless Pump Dispenser Making Targeted Application A Breeze.
Buy With Confidence With Our 100%, No Quibble, Money Back Guarantee – So Place Your Order Now To Get One Of The Hottest Skincare Products Available.
Forlan Skincare Retinol Cream Review
Forlan Skincare Retinol Cream Review
Summary
After using this product for a few days now, courtesy of Forlan Skincare in exchange for an unbiased review, I feel I am ready for this review. There are things I like as well as do not like about this product. First of all, I love that it has no harsh small and is gentle on my skin. I have very sensitive skin on my face so some products tend to do more harm than good. I love the feel of my skin in the mornings when I wake up and that it makes my face feel softer. However, I do not like the sticky feeling right after applying it. That is really my only peeve with this product. It has a semi-sticky feeling just after using it, and that lasts about an hour. Other than that, I have noticed that my skin does indeed feel softer, which in turn makes it look younger.
Overall I think this is a good product and I may buy more in the future, or give it as a gift.