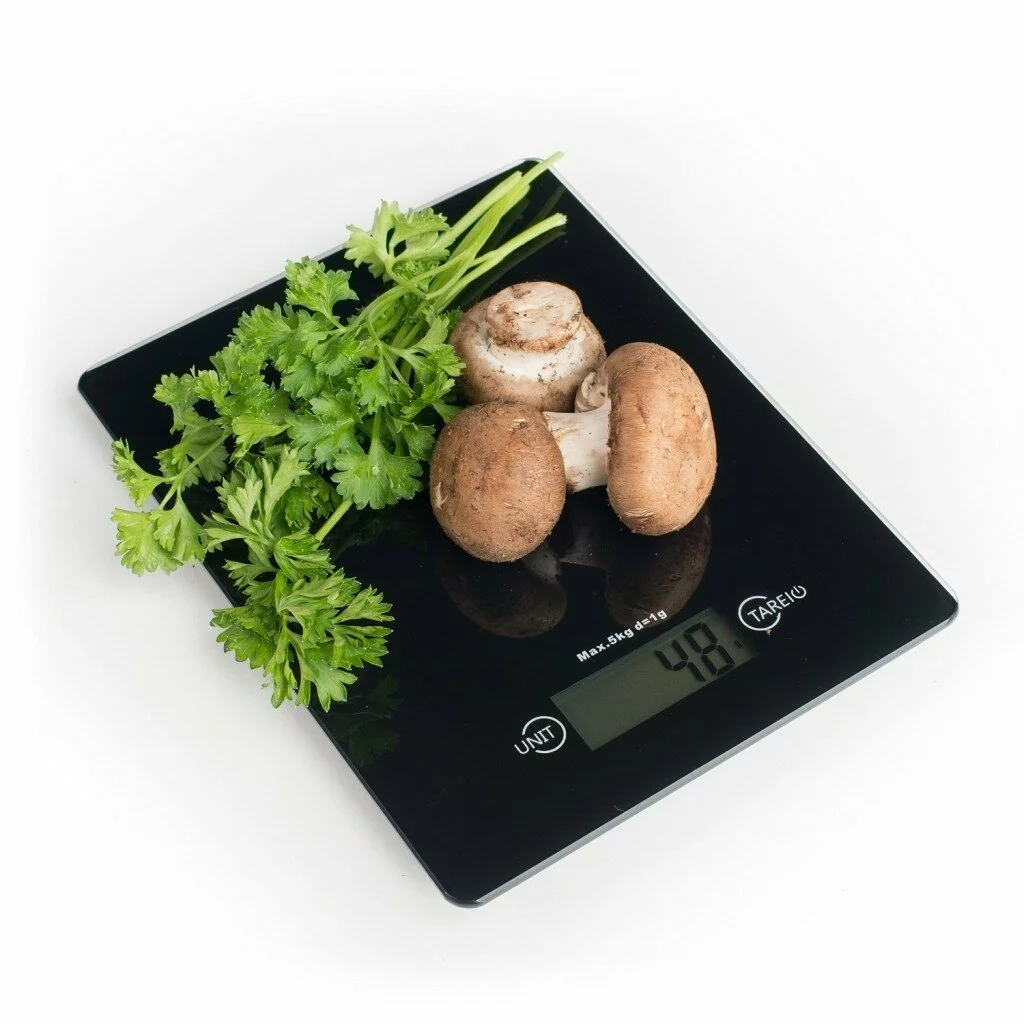 The tempered reflective black glass surface of the Fraser FS11 Digital Kitchen Scale makes it an attractive, durable kitchen / food scale that is also compact and easy-to-store because of the slim design. You can even store the scale on it's side if needed
Accurate measurements from 0 ounces to 11 lbs (0 to 5,000 grams) make the FS11 a precision scale you can use with the confidence that comes from using a premium culinary scale
Features touch sensitive Unit, Tare and Power buttons for easy operation. The Tare features calculates the net weight of the ingredients (container weight is automatically subtracted). The touch sensitive buttons work even when wearing food-service gloves!
Enhance your morning and get the perfect ratio of water to coffee grounds by using the FS11 as a pour over coffee scale
Includes 1 lithium battery (CR2032) and an easy-access battery compartment (no screwdriver needed). The 1 minute auto-off feature conserves battery life.
Fraser Digital Kitchen Scale Review
Fraser Digital Kitchen Scale Review
Summary
Since the beginning of the year I have been on a quest to rid my body of the baby weight I gained from having Bubby. One of the things I wanted to incorporate into my plan was portioned meals or smaller portion sizes. In order to do some of the recipes I have, you must weight your servings to ensure you are eating enough, but not too much. After receiving this scale from East&Co in exchange for an unbiased review, I immediately started using it. The initial thoughts on quality were that it was made very well. It works properly and the calibration on it is perfect.
The top is made of a thick glass, which is awesome because it makes cleaning it so much easier, and bacteria is less likely to stay behind after cleaning. The display is digital, has a touchscreen, and has a backlight which makes seeing it very easy. The scale weighs in grams, kilograms, ounces, and pounds and will weigh up to 11 pounds. My sister is in school to become a chef, and was telling me that she needed one for class. It can be used in the home, school or where ever you are preparing your meal!
Overall, I think this is a fabulous product and I would definitely recommend it. If one day it ever goes bad or breaks I will be buying a new one!