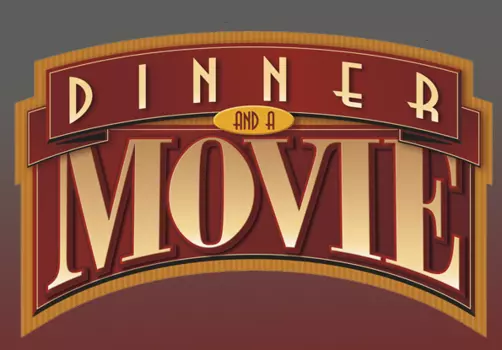 ---
What are your plans for Friday night? Well, here in our home, we will be doing dinner and a movie! Since many of my readers are parents, I wanted to share what we will be cooking and watching so that you can join in with us!! Whether it is a Family night or a Date night, we have 2 awesome movies, and a meal everyone will like.
---
For Dinner this Valentine's Weekend
Coriander-Crusted Pork Chops with Sautéed Apples and Caramelized Onions
Ingredients
3 tbsp. unsalted butter
¼ c. vegetable oil
2 medium yellow onions
1 tsp. salt
1 tsp. fresh-ground pepper
2 Rome apples
2 tbsp. coriander seed
1 tsp. ground cumin
2 tbsp. Dijon mustard
2 tbsp. Honey
4 boneless pork chops
Directions
Caramelize the onions: Melt 1 tablespoon butter and 2 tablespoons oil in a large skillet over medium-low heat.
Add the onions and cook, stirring occasionally, until they are soft and translucent and continue cooking until onions are browned.
Stir in 1/2 teaspoon of salt and 1/4 teaspoon pepper and set aside.
Sauté the apples: Melt the remaining butter in a large skillet over medium-high heat.
Add the apples and cook until lightly browned on one side.
Turn the wedges over and continue to cook until browned. Remove from heat and keep warm.
Cook the pork chops: Preheat oven to 400 F.
Combine the coriander, cumin, mustard, honey, and remaining salt and pepper in a small bowl.
Heat the remaining vegetable oil in a large ovenproof skillet over medium-high heat.
Spread the spice mixture over the pork chops and place them in the hot pan.
Sear pork chops for 2 minutes on each side and transfer to oven.
Continue to cook in the oven until done–5 to 7 more minutes.
Serve with Sautéed Apples and Caramelized Onions.
---
Recipe Courtesy of CountryLiving.com
---