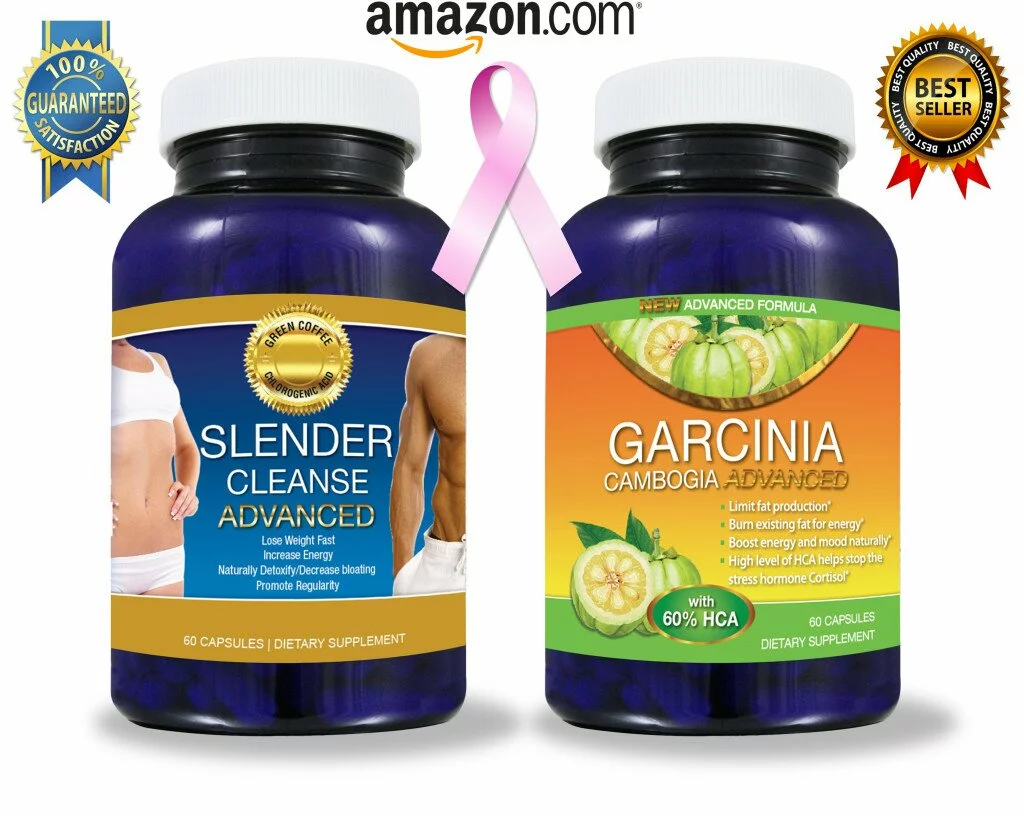 WHAT IS GARCINIA CAMBOGIA ADVANCED AND SLENDER CLEANSE ADVANCED?
Weight Loss and Fat Burning has Never Been Easier with the Garcinia Cambogia Advanced and Slender Cleanse Advanced Fat Loss System! LOSE THAT FAT!!!
The ULTIMATE FAT LOSS SYSTEM!
Your FAVORITE TV Doctor demands
-Where did the Fruit come from?
-Is the extract 100% pure?
-Does it have the right dose per serving?
-Does it contain atleast 60% HCA?
-Is it GUARANTEED?
Garcinia Cambogia Advanced was developed with the TV doctor's strict criteria for the proper Garcinia Supplement.
Here's his recommendation, which is seen on his website… The good TV doctor recommends taking 800mg twice a day, 30 minutes before meals (That's 1600mg a day total). …He recommends that the product be 100% pure, have absolutely no fillers, no binders, no artificial ingredients and in a pure vegetarian capsule. And most importantly they must contain at least 60% HCA, which is the key to weight loss. GLUTEN-FREE and Made in the USA in a State of the Art GMP facility.
Slender Cleanse Advanced is a 7 day all natural gentle and controllable method to break up and flush away POUNDS of unwanted toxins and build up from the walls of your colon and intestines. –> SKINNY JEANS HERE YOU COME!
WHY YOU NEED TO ENSURE YOU USE GARCINIA CAMBOGIA ADVANCED AND SLENDER CLEANSE?
ARE YOU SUFFERING FROM:
-Weight Gain
-Acne
-Sluggishness
-Mood Swings & Irritability
-Gas & Bloating
-Sleeping Problems
-Constipation???
It's Time to Cleanse Your way to a NEW YOU with Slender Cleanse and Garcinia Cambogia Advanced!
Garcinia PLUS Cleanse Fast Fat Loss Kit Review
Garcinia PLUS Cleanse Fast Fat Loss Kit Review
Summary

This product is one that, for many may work immediately, however, it was not for me. I took it for 2 weeks without a change in my own weight, but apparently millions of people are getting results so I am unsure if I took it incorrectly, or if I needed to just continue taking it a while longer. The company was really great when I contacted them about this and their customer service was excellent. I emailed and got a response within 24 hours. It may work better for other, but for me, I'll have to try it again down the road after doing a little more research.
I received this product in exchange for an unbiased review. All opinions are 100% my own.