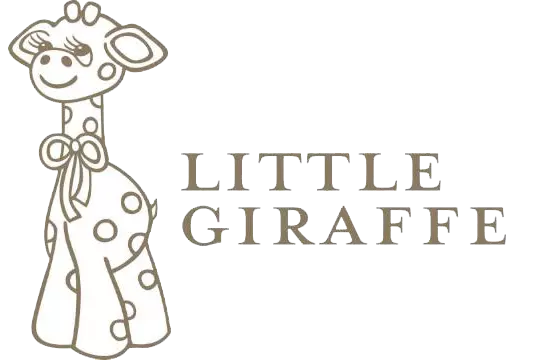 ---
My son has a ton of stuffed animals, toys, and play-things that are quite honestly, taking over my home! His favorite things are the softer toys, and anything chewable. As of late, he has learned the difference between soft, fluffy toys that feel good, and hard rough toys that act more as sensory toys.
He loves this little fox from Little Giraffe– the Little F Plush Toy- and plays with it often. When it came, I could barely get it out of the box before he was at my side displaying all grades of curiosity for what Mommy had. I pulled it out and he giggled, and once he held it, his little face seemed to light up.
I, personally, love this little toy because of the quality, the way it feels and the size. It isn't too big, and doesn't take up as much space as some of his stuffed animals, but it isn't small enough to fall through the slats on his crib and become lost in the floor behind it either. The material used is extremely soft, and where it is stitched together, it is very tight and when pulled, it doesn't budge like some stuffed toys do.
It comes in white with blue dots, and white with pink dots, so it can be ordered for a boy or a girl. It has a few o those plastic beans in the butt to help him sit up and the front legs are a little longer than the back ones to also help with sitting upright.
Overall, I really like this toy, and would most likely purchase it, or others like this one for a new baby to have in the nursery because it is incredibly soft, and I would definitely recommend them for your little ones!! They are kind of pricey, but the quality is worth it I think.
---
**Always remember to place baby in the crib without blankets, or toys, as these can be a choking hazard, and always on their back to sleep.
---
This slideshow requires JavaScript.
---
---
Be sure to check out Little Giraffe on the Web
Like Little Giraffe on Facebook
Follow Little Giraffe on Twitter
Follow Little Giraffe on Instagram
Subscribe to Little Giraffe on YouTube
---
* I received these products in exchange for a review. I was not compensated for my review and all my opinions are my own, based on my personal experience with the product. I am disclosing this in accordance with the Federal Trade Commission's 16 CFR, Part 255: Guides Concerning the Use of Endorsements and Testimonials in Advertising.
Little Giraffe Plush Toy Review