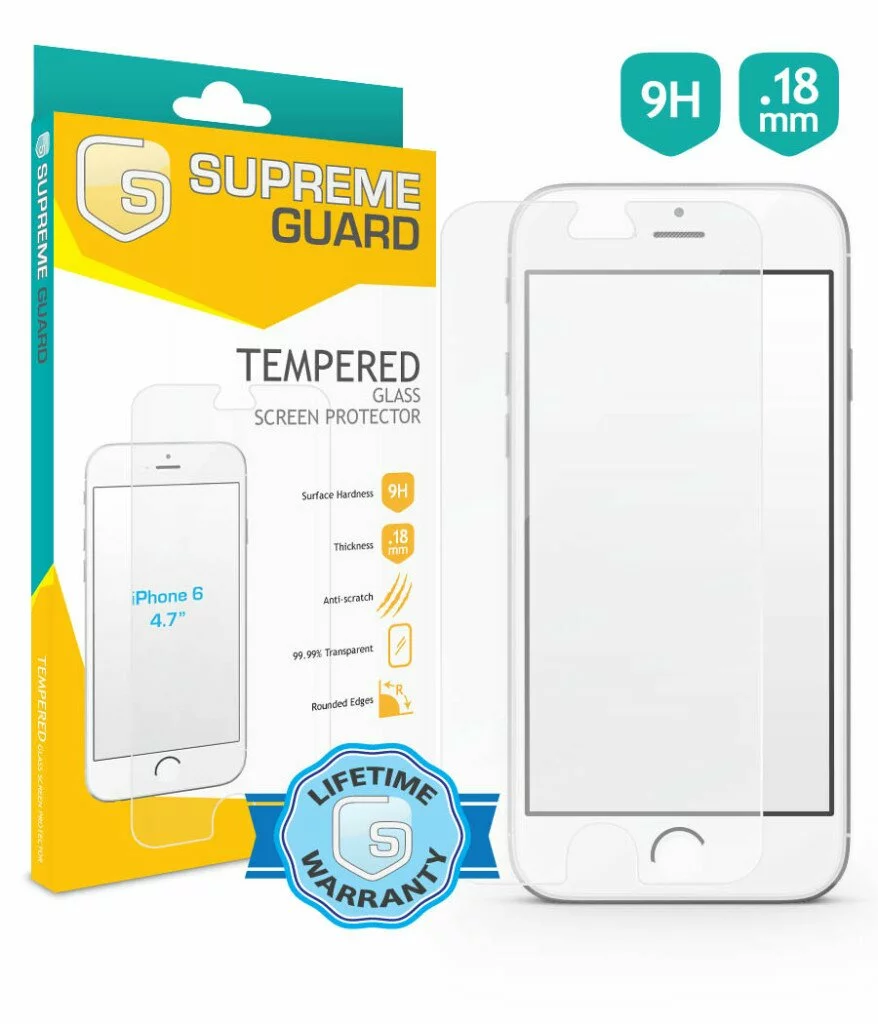 Supreme Guard Tempered Glass Screen Protector
Slim but tough protection!
Benefits:
Will not scratch on keys, knife etc. with the 9H surface hardness
Ultra-thin, only .18mm thickness for accurate touch input
Bubble free and easy to install
Specially coated to prevent fingerprints and smudges
Almost invisible – 99.99% transparent film
30 days money-back guarantee
Lifetime Warranty
Supreme Guard Tempered Glass Review
Supreme Guard Tempered Glass Review
Summary
First of all, unlike other tempered glass screen protectors, this one has some give and can withstand bending. Hopefully you will not bend your phone enough to break it, but the fact that the screen protector is so flexible is nice. Second, the packaging was really nice! The screen protector as well as an alcohol pad, and a screen wipe were inside of a nice foam case inside of the box! The quality and care taken into just packing this product is impressive. It is clear and causes no issues when using it on your phone, and helps to prevent scratches, and nicks on your phones screen. Overall I think this is a great product and it definitely serves its purpose. I would recommend this to anyone with an iPhone 6.
Disclosure: The author of this blog received compensation in the form of free product in exchange for a fair and unbiased review. All opinions are 100% that of the author's