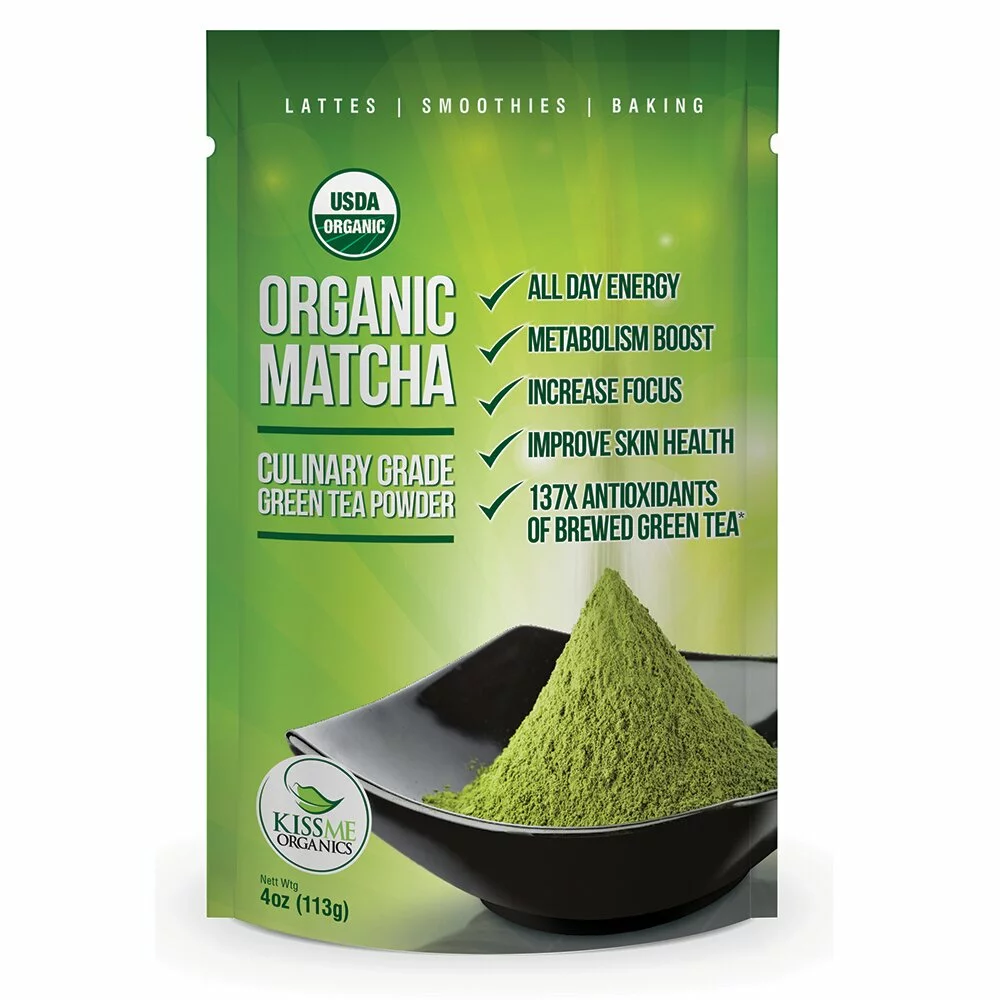 ORGANIC MATCHA – GREEN TEA POWDER
THE ANCIENT SECRET TO BEAUTY, HEALTH AND LONGEVITY
USED FOR:  LATTES | SMOOTHIES | BAKING
ALL DAY ENERGY WITH INCREASED FOCUS: Matcha provides 4 to 6 hours of mild steady energy as it acts as both a stimulant and a relaxant. This is ideal for focusing on whatever the day throws your way.
METABOLISM BOOST: Consuming matcha green tea can increase thermogenesis (the body's own rate of burning calories) from a normal 8%-10% of daily energy expenditure, to between 35% and 43% of daily energy expediture.
IMPROVED SKIN HEALTH: ​Scientists have discovered that Matcha Green Tea helps protect the skin from harmful UVrays, while improving blood flow and oxygen levels lifting the overall quality of the skin.
137x THE ANTIOXIDANTS OF BREWED GREEN TEA: Antioxidants are essential as you age to boost your body's natural defenses against oxidation. Researchers have found that a high level of dietary antioxidants can prevent many age-related diseases.
Organic Matcha Green Tea Powder by Kiss Me Organics Review
Organic Matcha Green Tea Powder by Kiss Me Organics Review
Summary

After receiving this product from KissMe Organics in exchange for an unbiased review, I have had the opportunity to use it in baking and smoothies. I made brownies with it and could not taste a difference at all which was fantastic! When I used it to make a smoothie though, it had a little bit of a bitter taste to it. That was really my only complaint. It smells wonderful, just like when you open a fresh box of tea bags. I don't know about you but I love the smell of fresh tea, fresh coffee grounds, etc.
In my smoothie I added cherries, pineapple, mango, strawberries and a little milk, along with 1 teaspoon of the Organic Matcha. Once finshed this is the product I got: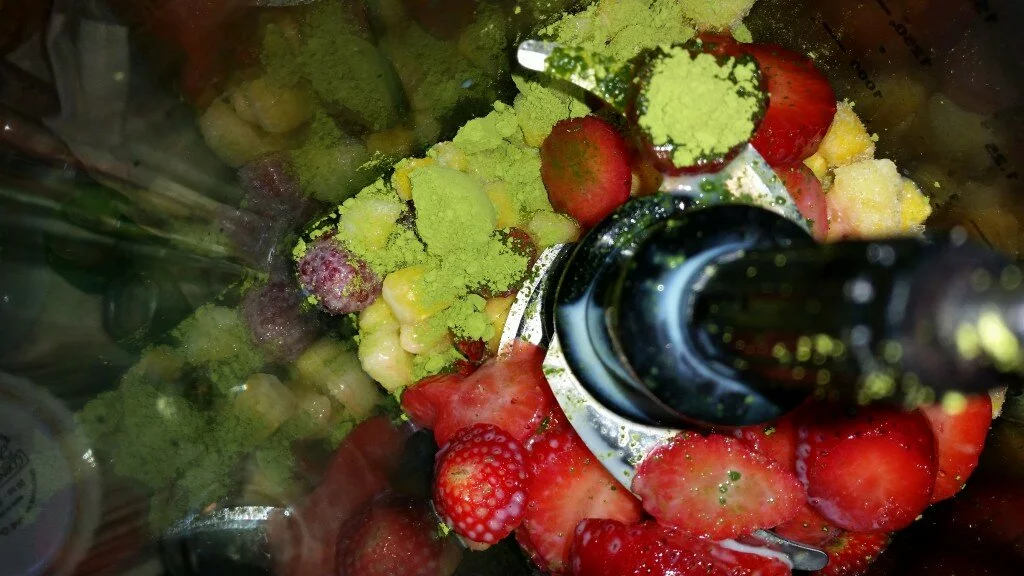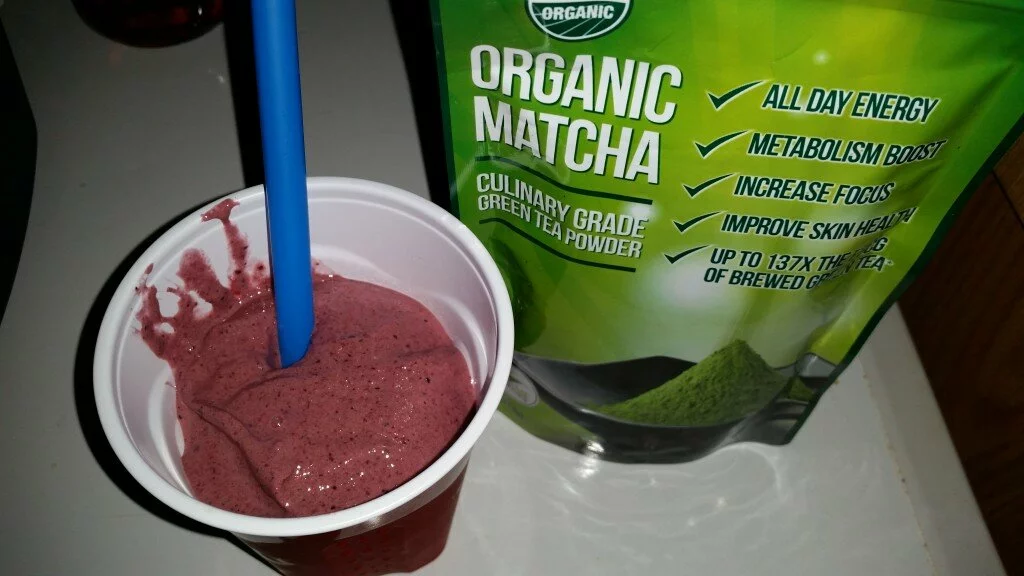 Overall, I think that the health benefits far outweigh the slight flavor issue, but other than that I think this is a good product to help promote healthy eating.