Adeline Anti-Aging Moisturizer 
5 POWERFUL ANTI AGING INGREDIENTS IN ONE BOTTLE: Adeline's Anti-Aging Face Cream is formulated with 5 powerful ingredients that fight wrinkles and rejuvenate your skin: Matrixyl, Witch Hazel, Hyaluronic Acid, Vitamin C & Vitamin E. The results on your skin are fantastic!
SCIENTIFICALLY PROVEN to double the amount of collagen needed to give the skin its elasticity. This means your wrinkles are going to fade and you will no longer be looking at celebrities and other women wondering how they look so young because you now know the secret. Start feeling more confident. Your search for the perfect anti-aging skin cream is over!
UNBEATABLE PREMIUM QUALITY: Our face creams are handmade in our FDA-Inspected facility according to strict manufactures guidelines outlined by the GMP right here in the USA. All our products are free from parabens, SLS (Sodium Lauryl Sulfate) & petrochemical derivatives. With no added fragrances and no additives or fillers we are positive you are going to love our anti-aging moisturizer from Adeline.
ADELINE'S RISK FREE PROMISE TO AMAZON CUSTOMERS: "Give this skin cream a try. Feel its effects on your skin immediately. Use it in your daily beauty regimen. You will consider it one of the best skin creams you've ever used OR ELSE we insist on providing you with a 100% money back refund – no questions asked and you can even keep the unused bottle on us." – Adeline Beauty
Adeline Hyaluronic Acid Serum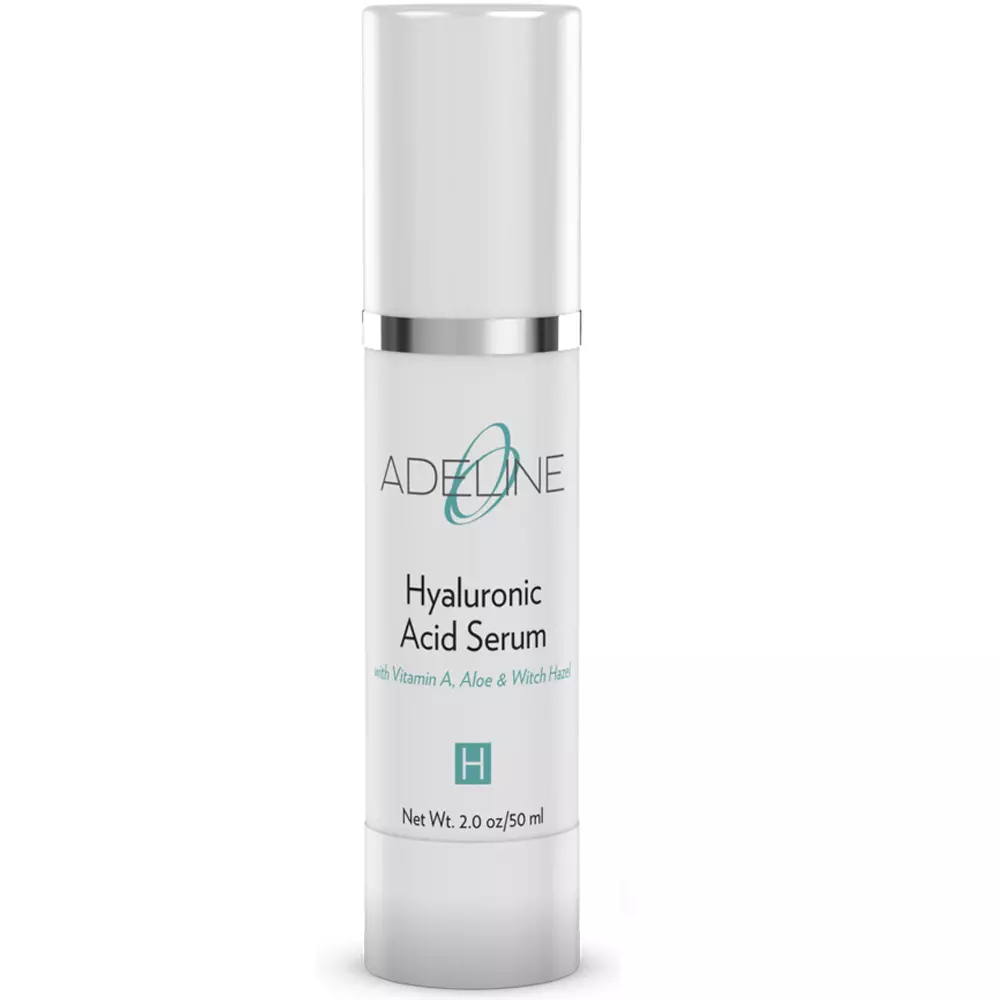 EASY TO USE – just apply twice daily and enjoy tighter, toned, younger looking skin in the morning. Just 60 seconds a day is all it takes to reverse the signs of aging and turn heads with your radiant, youthful skin!
IMAGINE having a smooth, even skin tone and a glowing complexion… even when you're not wearing makeup! Age spots, fine lines, wrinkles, and blemishes fade effortlessly with just twice daily usage!
NATURAL NUTRITION for your skin – Hyaluronic Acid Serum contains Retinol, a blend of Vitamin A for elasticity, collagen formation, and sun damage repair; Vitamin C for improved moisture, elasticity, and tone; Vitamin D to moisturize skin and promote healing; Vitamin E for anti-oxidant protection and non-greasy moisture!
GENTLE on skin – will not sting or burn when applied! This is the best anti wrinkle and anti aging serum available on the market. Great for even sensitive skin!
Organic Eye Serum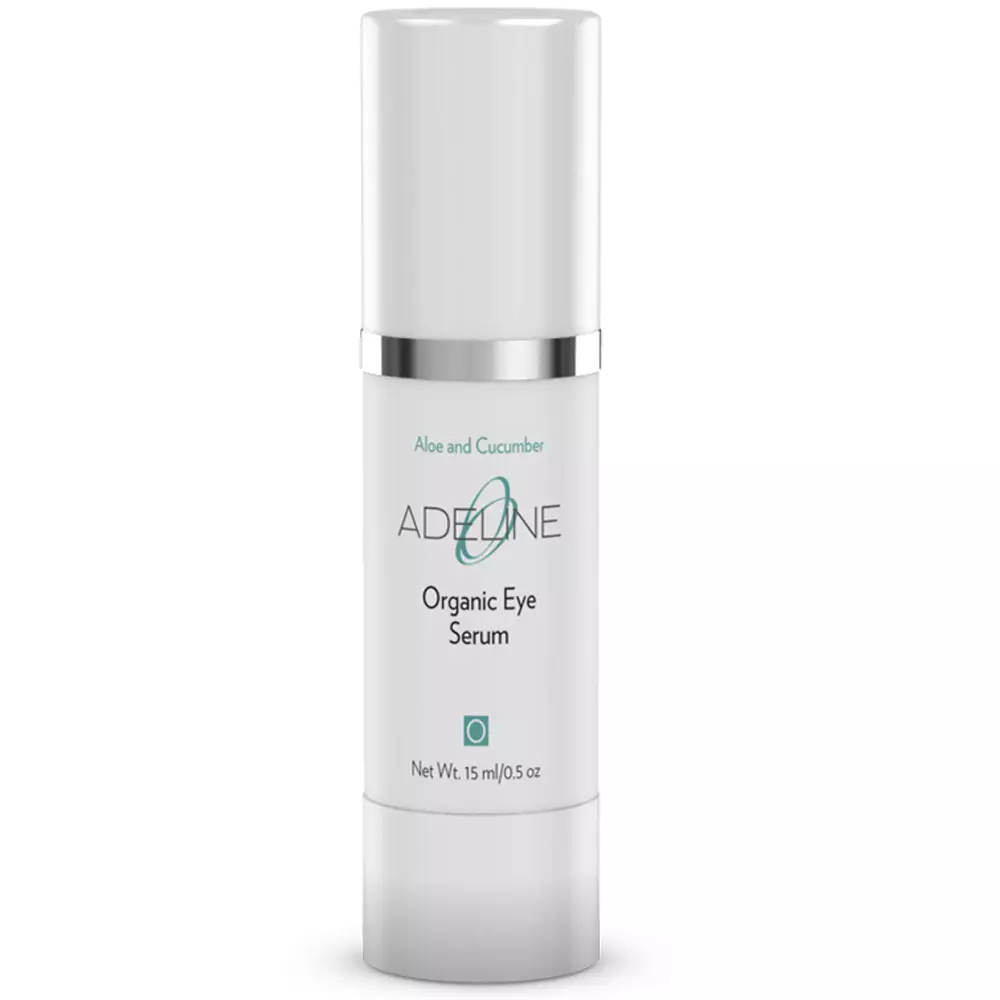 Have crow's feet, fine lines, discoloration, brown spots, dark circles, or puffiness around your eyes added years to your appearance?
Dull, wrinkled, discolored, or puffy skin around your eyes can make you appear years or even decades older than you really are. Who wants that?
Our eye serum can reverse the signs of aging, giving you a more vibrant, youthful appearance.
Why choose our Organic Eye Serum? Because it works!
We've chosen only the most effective, natural ingredients to help you restore your youthful appearance:
+ Cucumber extract, like other extracts in the aloe family, moisturizes your skin to diminish lines and wrinkles.
+ Chamomile extract soothes the skin around your eyes and reduces puffiness.
+ Aloe Barbadensis leaf juice improves collagen production to reduce the appearance of wrinkles and crow's feet.
+ Sunflower seed oil contains antioxidant vitamins A, C, and E to prevent free radical damage, and fatty acids to prevent premature aging and promote new cell growth.
+ Usa Urvi leaf extract is a natural source of hydroquinone – reduces inflammation and the appearance of brown spots.
Even Great for Sensitive Skin
Our serum is gentle and natural-We produce and package our product in a FDA-Certified facility. Organic Eye Serum is alcohol-free and paraben-free!
Just once a day is all it takes!
Just apply Organic Eye Serum before bed and let it work while you sleep!
Adeline Skincare Line Review
Adeline Anti-Aging Moisturizer Review

Adeline Hyaluronic Acid Serum Review

Adeline Organic Eye Serum Review
Summary
I received these products about a week and a half, 2 weeks ago. When they arrived I started using them almost immediately considering I actually got the opportunity to review these products all at once! I agreed to review them in exchange for an unbiased review.


Upon using each one of these there were different feelings, scents, and effects with each.
After cleaning my skin, I applied each of these. First, with the Adeline Anti-Aging Moisturizer, there was a slight tingling sensation which felt surprisingly good. It has a slight peppermint smell that made me just want to sit and smell the lotion. It makes my skin feel so soft and rejuvenated, as well as making it look younger.
Second, the Adeline Hyaluronic Acid Serum helped to make my skin look moisturized and fresh, almost like I had just had a facial! That is a nice feeling considering I cannot afford to hit the spa every week to keep my skin looking its best. It has a citrus smell, which is just as nice as the Anti-Aging Moisturizer in this line.
Last but definitely not least, the Adeline Organic Eye Serum. This is used to reduce wrinkles, and fine lines around your eyes. I had started noticing tiny lines by my eyes and around my lips that I just hated looking at everyday. So far this has helped to remove some of those lines. Well maybe not remove them, but definitely helped to make them less noticeable. This doesn't really have a strong scent, but to me it almost reminded me of the beach.
Overall, I believe that together, these products can help to keep your skin looking and feeling great and I would definitely recommend them. I will continue to use them and if there are any changes, I'll be posting!