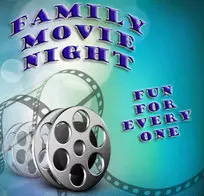 Weekly, monthly, or even just on a rainy night, bring the family together with this fun idea.
Plan for a dinner, a movie, and even games like charades, Monopoly, or any other game that your family enjoys playing together! Use the printables below to help let your family know when you have planned for and to make it more exciting, having a ticket and movie popcorn is always more appealing. Enjoy!!!
Try out these cool printables:
Customizable Movie Tickets
Customizable Game Tickets
Popcorn Bucket Sleeves
To make family night more fun, check out these great board games below:
*This post contains affiliate links, which means that if you click on one of the product links, I'll receive a small commission which enable us to continue to share amazing content with you.