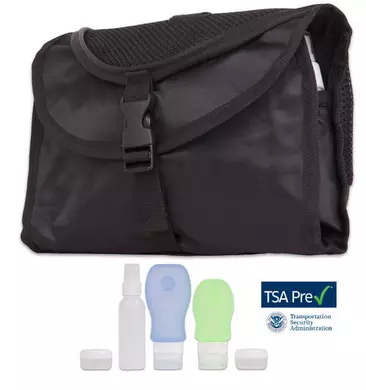 Your search for the perfect toiletry bag is finally over. Never have your products confiscated again!
You will breeze past airport security, and have a convenient mirror and hook for freshing up anywhere.
Simply add your toiletries in the designated TSA bottles, and instantly reduce space, weight and worries!
The Best Luggage accessory? What separates our Toiletry Kit from the competition?
It's simple really. We noticed many bags to be too big, frail or with an outdated design.
So, we set it out to design the ultimate toiletry bag with a travel bottle set, an essential item for smart travellers.
Your Shield Against The Stress Of Travel
Our body is under attack during travel – air pollution,
the sun's harmful rays, germs, are all wearing you down.
The result is a less than perfect travel experience.
Our Bag will help you keep your essentials organized and in reach without sacrificing valuable storage space. 
Add 600D zippered pockets and you will receive the value you deserve.
100% Satisfaction Guaranteed
We share your frustration of spending hard-earned money on products that don't live up to their claims.
It's because of this that we're willing to make a guarantee unlike any other: our "better than money back" – guarantee:
return it even if it's used for a year.
Flat-Pack Toiletry Kit Review
Flat-Pack Toiletry Kit Review
Summary

For this review I had my husband check this product out for me. I received it from Gateway Ventures in exchange for an unbiased review. When it arrived, I opened it up first to check it out and then I asked him if he minded looking at it and helping me do this review.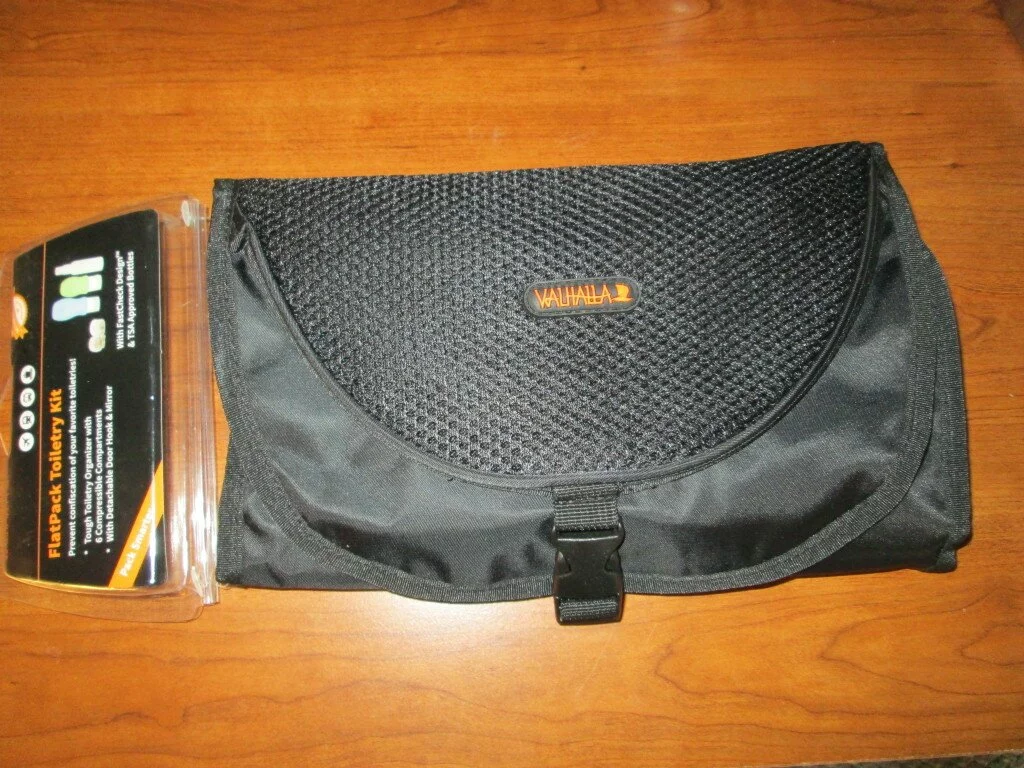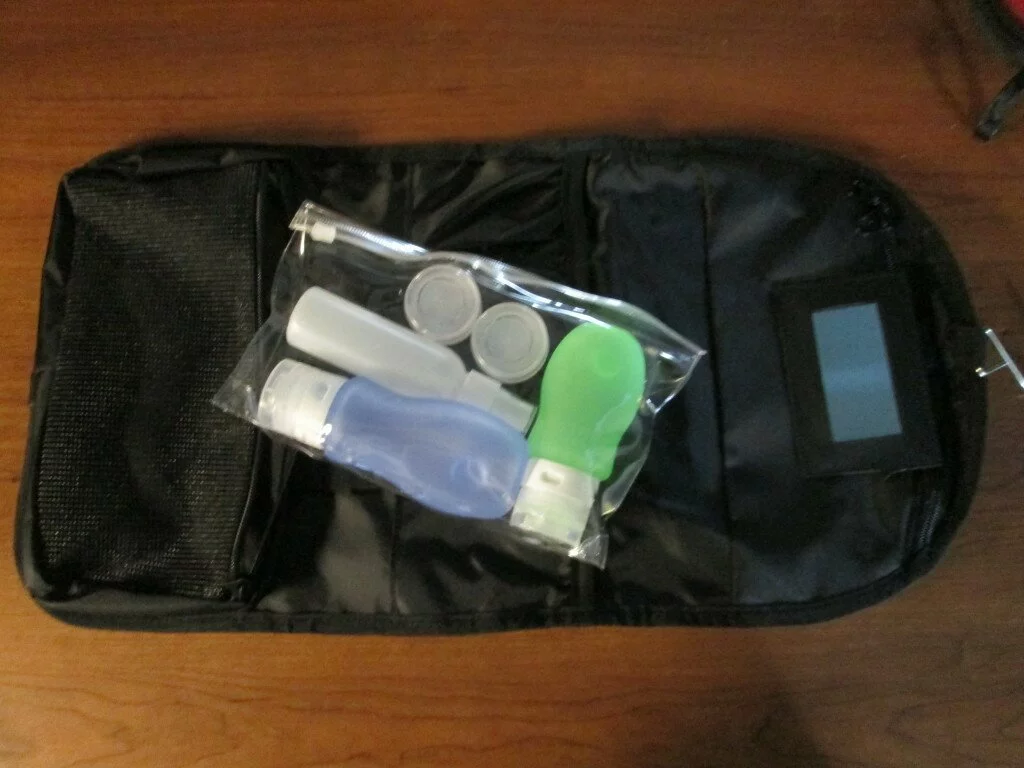 This is what he had to say:
"I like the initial impression I got that it feels made well. It had a lot of little pockets for me to store stuff in. I'm not really sure why it has this extra mesh pocket on the outside but, I guess it could be useful. I really like the hook that is included. It makes it possible to just flip it open and hang it up in a hotel bathroom easily. I also like the little bands that I can put a pen, or toothbrush in. The bottom pocket is really nice, it is mesh with a zipper, and inside of that is a quart sized bag that has it's own zipper.The plastic quart bag can help protect my other stuff if there is a leak. As for the accessories included, I love the bottles. They feel like they are made very well, and they also have a little suction cup so I can stick them to the shower wall. The spray bottle feels a little cheap, but I guess it would serve it's purpose.

The little containers could be used for lotion, pill storage, contacts, etc. The only thing about them that I don't ike is that the spray bottle, and the small containers do not have sizes marked on them like the suction cup bottles have. This could cause an issue when trying to board a flight since TSA is so strict these days. Over all I like it and think it deserves 4 stars."
I had him do this review because it is a men's travel case. I feel like his review of it is dead on as I felt the exact same way. I would recommend this product to men and women even though it is made for men because even I would like to have one to use when traveling. I think it would fit in my luggage perfectly and I can easily display everything inside for TSA.