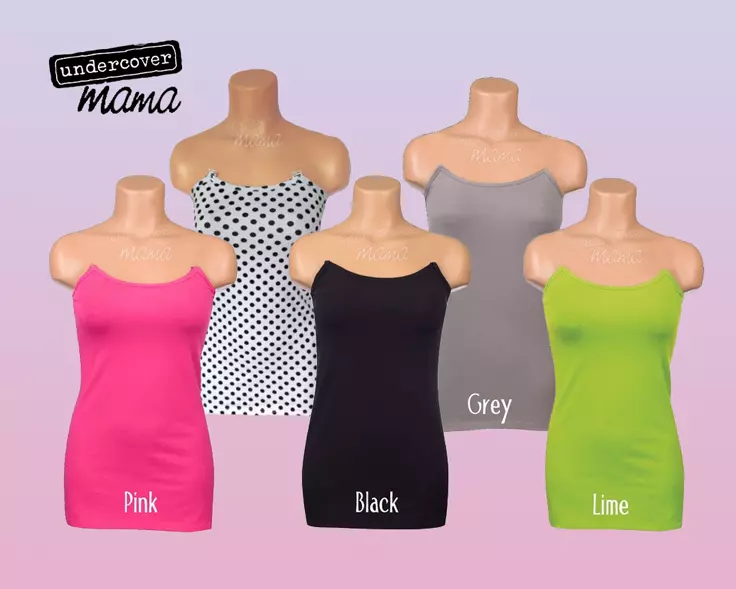 95% cotton/5% spandex
Connects to your favorite bra! (works with ANY bra.)
Covers back, sides, and belly when lifting shirt to nurse.
Quality material made to last. Won't ride up or bunch up.
Great lengh for pregnancy and perfect for layering!
BRA NOT INCLUDED. This shirt works with your bra.
 
 
 
Undercover Mama Nursing Shirt Review
Undercover Mama Nursing Shirt
Summary

I love being able to nurse without the worry of whether or not someone is gawking at me and my child. This shirt helps to cover you up, while making mealtime a breeze for baby. It allows your nursing bra to be accessible, while keeping your belly fully covered. If you are anything like me, I gained baby weight that has been simply stubborn, and showing my body is a scary thing. One of the things I love the most is the length of this shirt, and the fact that I can wear it with or without an over-shirt.
Overall, I absolutely love this shirt and would recommend it to any nursing mother!! It has quickly become my favorite shirt and my go-to when leaving the house with Bubby.