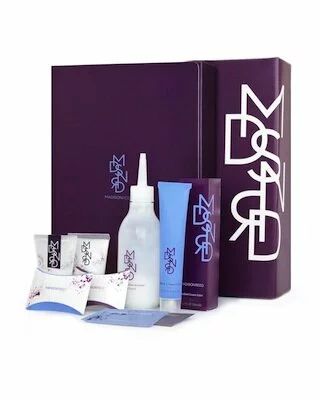 HEALTHIER HAIR COLOR THAT WORKS
BETTER FOR YOU
Ammonia, Resorcinol, and PPD-Free, with No Parabens Added
Don't sacrifice your hair to get rich, long-lasting results. Our advanced formula delivers luminous shine and 100% gray coverage without the stink, burn, or itch of the harsh chemicals found in other colors.
SALON-QUALITY RESULTS GUARANTEED
Our Color Lasts Longer and Is Gentler on Your Hair
Smaller color molecules, called micropigments, create a gentler coloring process that doesn't require ammonia to aggressively open the hair cuticle to deposit the color the way other dyes do. Our formula has no pungent smell, leaves hair stronger and allows it to hold color longer.
NATURE'S BEST INGREDIENTS
Improved Performance to Make Your Hair Look and Feel Beautiful
Help your hair become as vibrant as it can be after coloring. We've packed our formula with hair-fortifying and protecting ingredients including Argan Oil, Keratin, and Ginseng Root.
SETTING A HIGHER STANDARD
RE-ENGINEERING HAIR COLOR
Formulated in Italy Under the Strictest European Union Standards for Health and Safety
Madison Reed has re-engineered hair color to be healthier, cruelty-free, and still produce salon-quality results.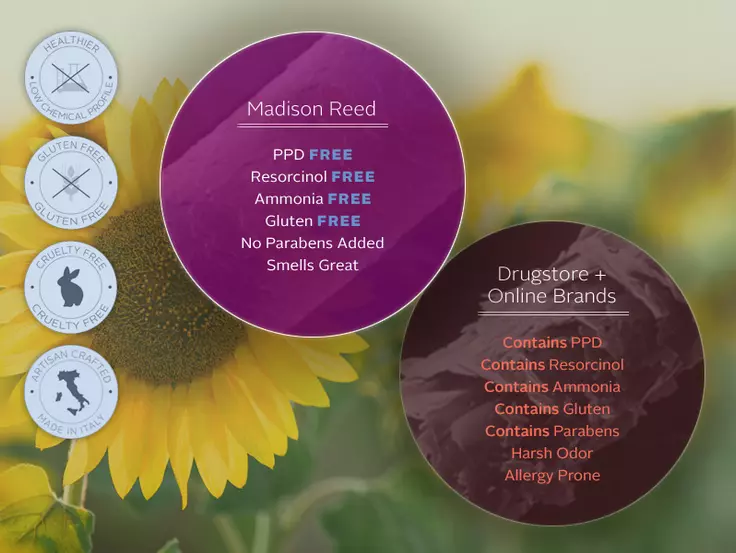 Our color is handcrafted in Italy, where our color artisans constantly innovate the most effective formulas under the strictest EU standards for health and safety.
Multiple tones are blended into each color to create dimension and visually add volume to hair. The result is more vibrant color with natural-looking highlights and lowlights – an effect previously only achievable in salons.
PUTTING THE CARE BACK IN HAIR CARE
You deserve better ingredients and performance from your hair color. That's why we removed harsh chemicals, and infused our color with ingredients that improve performance, to make your hair look and feel beautiful.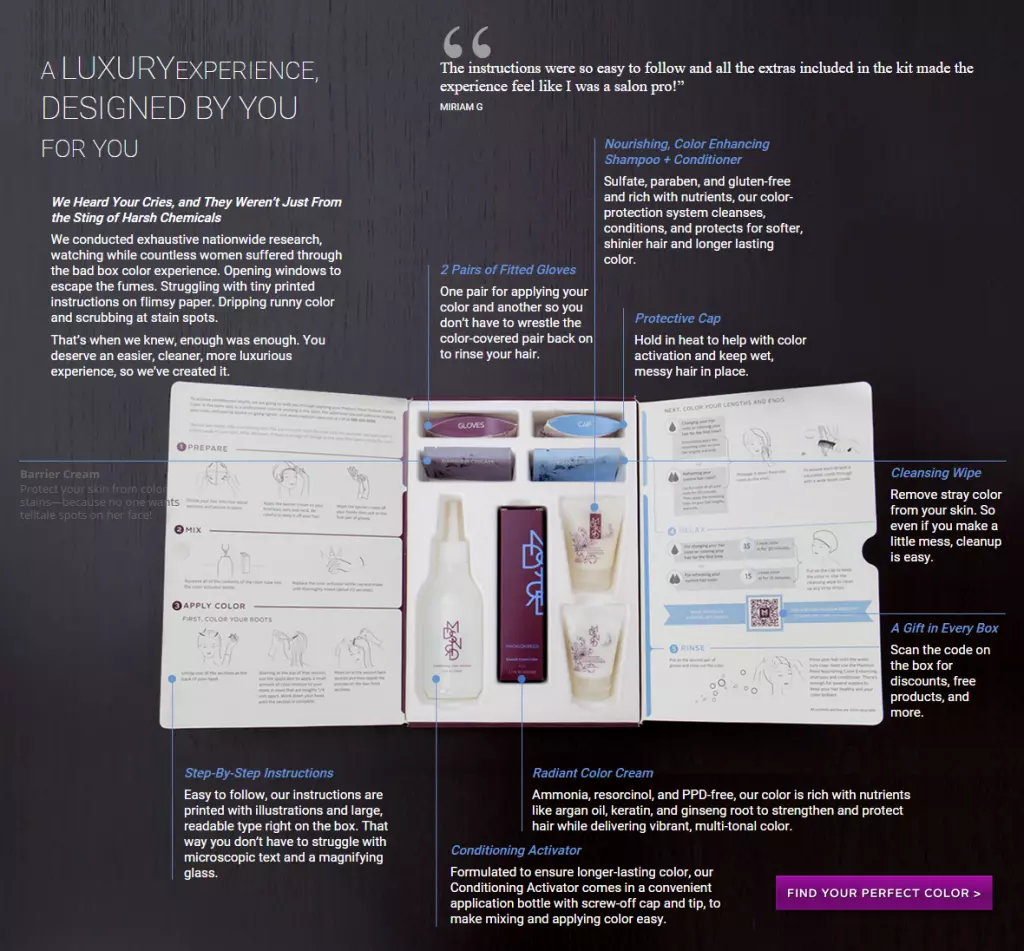 ---
Before Madison Reed Coloring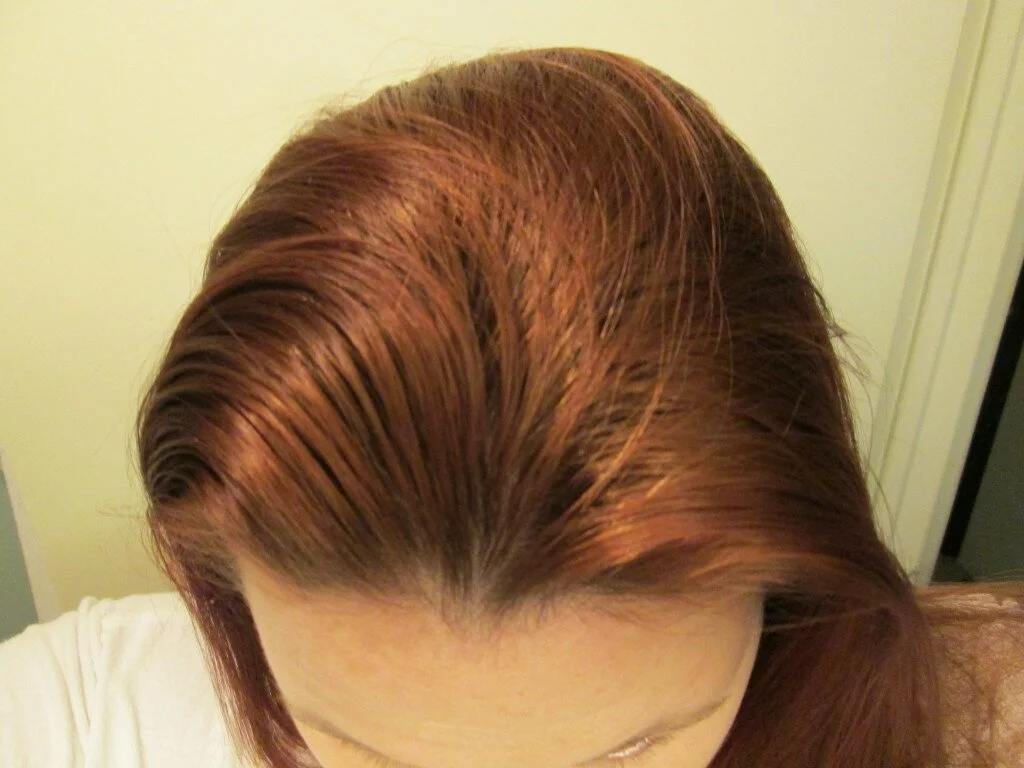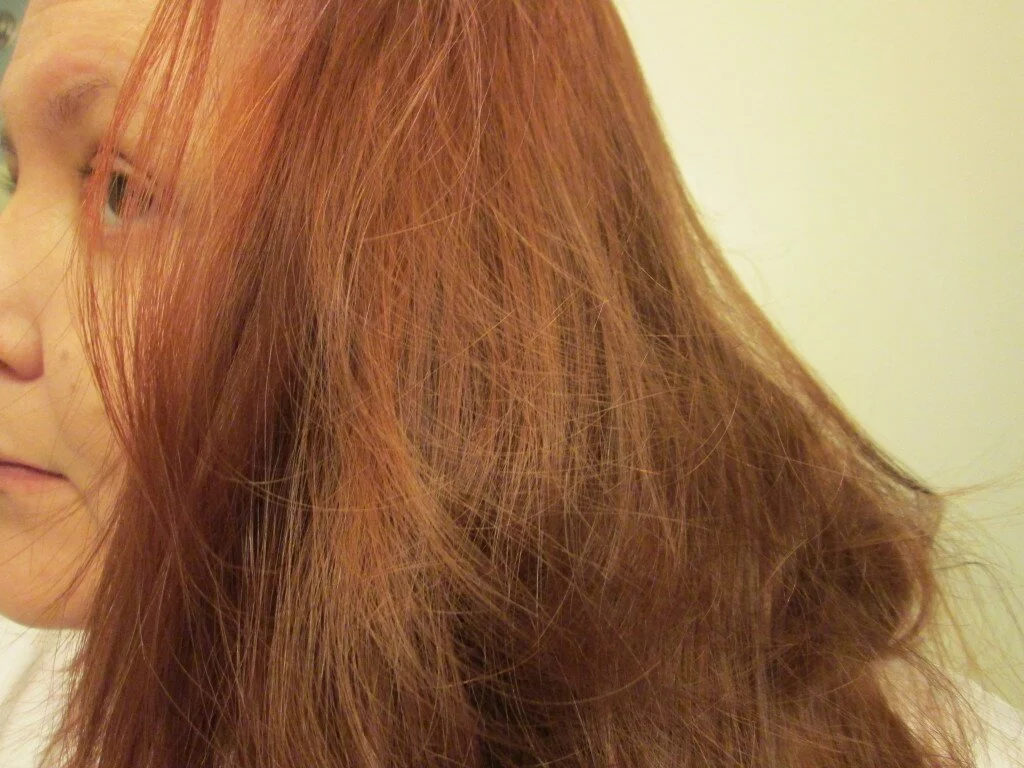 ---
After Madison Reed Coloring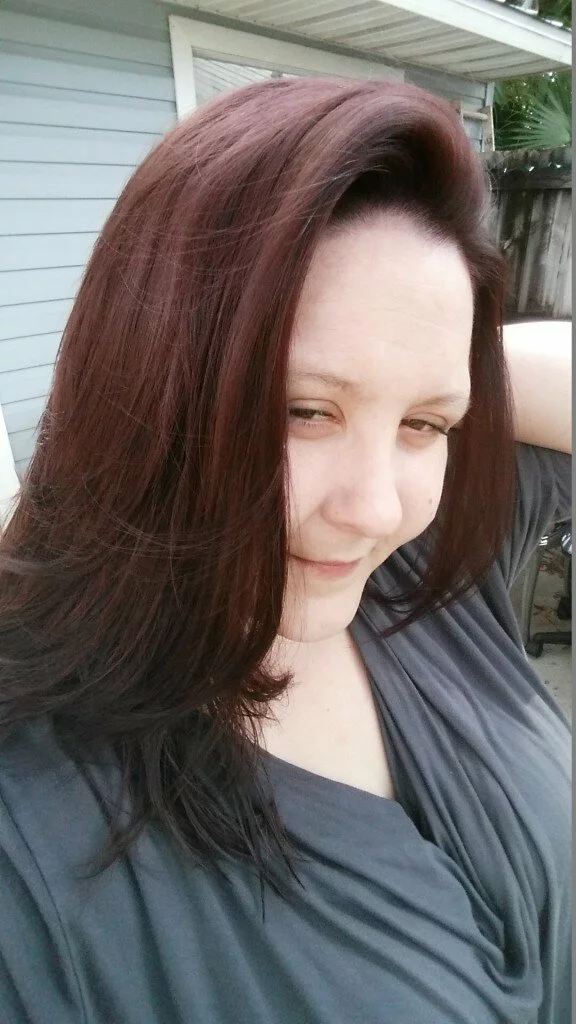 ---
Of all the hair dyes, in all the world, I have yet to come across a company like Madison Reed and their fantastic line of hair-dying systems for at home use. I have been dying my hair since I was 13 or 14 years old and I have always had issues whether it was coverage, tone, or just dealing with the awful smell of ammonia filled dyes and bleaches. This is the first time in all of the almost 20 years that I have not choked on the smell, or been covered in dye all the way down my neck! This truly is a great product and anyone that has ever dyed their hair, they know the hassle I am referring to.
I love having a new look, and having it often. It keeps me feeling good about myself, and makes me feel younger. By having the opportunity to try this fantastic product courtesy of Madison Reed, I am now just simply blown away. Please take a minute and watch my video review of this home hair coloring system and let me know what you think by commenting below!
---
Check out our Video:
---
Also, be sure to stop by the Madison Reed Site to see our Testimonial, you can go there by clicking HERE!!
Madison Reed Home Coloring System Review
Madison Reed Home Coloring System Review