---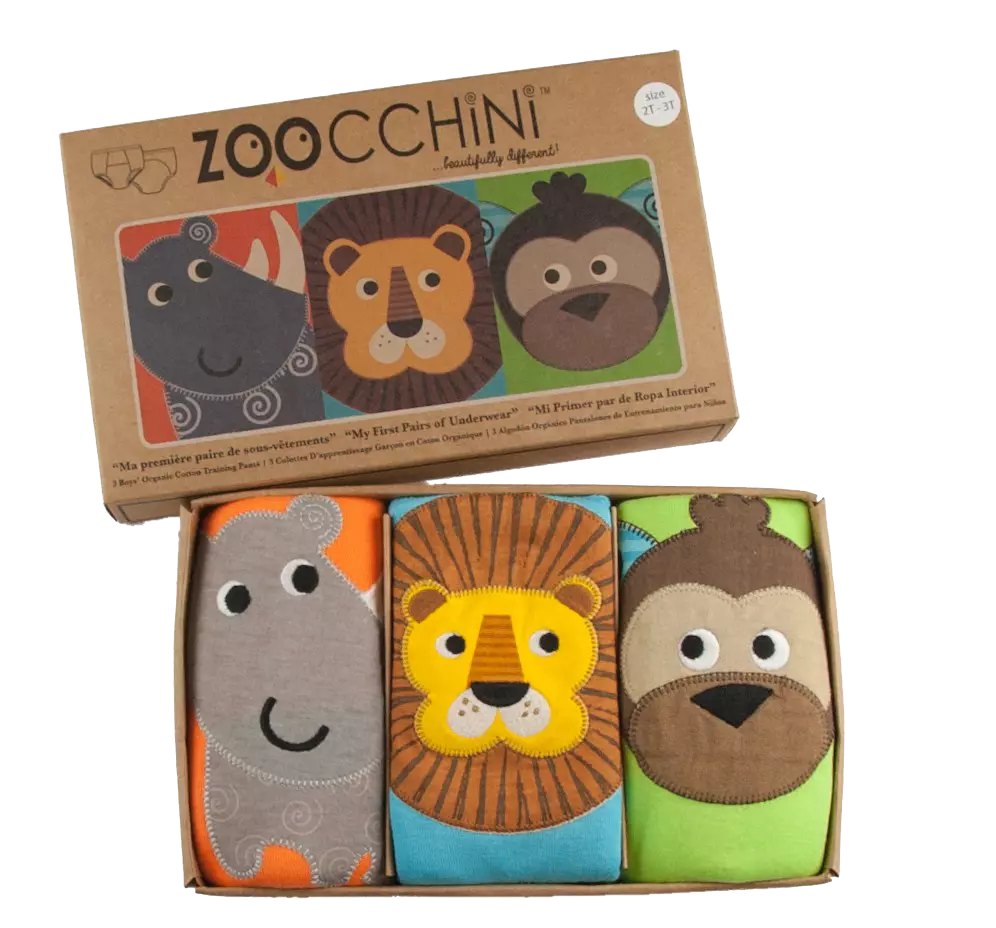 All moms know that potty training is an inevitable part of parenting. If there is a way to make the process go more smoothly, I definitely want in!!
Zoocchini makes it a much easier journey with their awesome assortment of organic training pants for toddlers. These can be bought in sizes 2-3, and 3-4, which works great for me because we plan on starting potty training not too long after Bubby's 1st birthday, and he is a chunky butt, lol.
You can get these in Boys or Girls, and the pictures are just adorable. We love them because of their amazing softness, and natural feel. They are made VERY well, so they should withstand the potty training weeks, or months, depending on your child.
I believe all little ones will have an accident at some point, and with the thickness in the "down-there" area, these will help in a few ways; 1- to not have such a big mess where ever it happens because these are extra absorbent. They have a double layer of terry cloth material packed between 2 layers of cotton, 2- they can help your little one feel that they have started to go, hence helping them to know to go potty, and 3- they are just so darn cute, any kid would love wearing them so no fighting to get them on!
Bubby really likes the animals, and I love that they are made with lots of care. These are perfect for the time in between diapers and real underwear and can help you to feel more confident, as well as your sweetie-pie. Overall, I am super pleased with these and hope to buy some more in the coming months to help me prepare Bubby for what lies ahead. I would highly recommend checking out their great line of training pants, as well as Zoocchini's other great products.
---
This slideshow requires JavaScript.
---
Be sure to check out Zoocchini on the Web
Like Zoocchini on Facebook
Follow Zoocchini on Twitter
Follow Zoocchini on Instagram
Follow Zoocchini on Pinterest
---
* I received these products in exchange for a review. I was not compensated for my review and all my opinions are my own, based on my personal experience with the product. I am disclosing this in accordance with the Federal Trade Commission's 16 CFR, Part 255: Guides Concerning the Use of Endorsements and Testimonials in Advertising.
Zoocchini Training Pants Review